What's up ladies and gents. Sorry I've been gone for so long (if you've even missed me, I'm not very self-aware). Both career and personal stuff has taken the wheel since quarantine started becoming optional. But your resident ghost writer is making a brief reappearance to say one thing:
Big Ten Football is as back as the Backstreet boys being back.
*Big Ten Football. Texas is never really back, are they?
The most competitive conference in the nation (maybe next to the SEC) is back tomorrow and finally, my life will have meaning again. Too long have I had to watch Navy vs BYU on a Monday night. Too long have I had to sit here and listen to people pretend that Miami is actually a legitimate team. TOO LONG have I had to watch teams like Arkansas State ruin my parlays (okay, I'd be putting money on idiotic games like that regardless, I think I'm just venting).
Because finally, B1G football is back.
There are definitely some questions heading into this shortened 'rona season, like:
Will Justin Fields (aka Raphael from TMNT) and Ryan Day (aka Splinter from the previously named franchise) get over the hump and win it all, or will we possibly have yet another Terrell Pryor fumble moment with yet another PSU recruit/commit that ended up in Columbus?
(I mean Justin Fields definitely looks like a turtle in his helmet right? And if he's Raphael, then that for sure makes Ryan Day Splinter).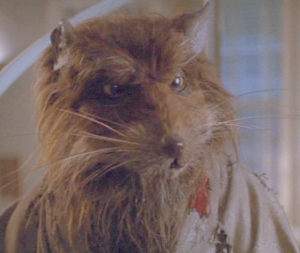 Will Jim Harbaugh finally do better than 3rd place in the Big Ten East? (Hint: he always disappoints, without fail)
Will I be on the couch at noon on a November Saturday and break into a hungover sweat when I inevitably hear Beth Mowins call a Northwestern-Illinois game?
My answer: Does the pope s**t in the woods?
And finally, will my Penn State Nittany Lions fumble in the bag in like Week 7 and miss the B1G Championship/Playoff berth after somehow beating Ohio State in Week 2 and starting 6-0?
Again I say:
Every. Single. Year. This team rips my heart out.
But even with all of these "uncertainties", there's still one thing we all can't forget…
F**k the Buckeyes.
WE'RE BACK.