Deke is a mad man! Content is coming every week so I don't get players cut from my TFTB Fantasy team! Calvin Ridley and DeAndre Hopkins (Editors Note – Hopkins stayed, but Dre performed his content duties before the announcement) are officially on the waiver wire in this league because Smalls and Elsass/Chip did not have any content for the week. I do not get to benefit though because I used my waiver on Eli Mitchell. Oh well, I'm 1-0 after beating Tom Dube from the TFTB Cornhole Squad (RIP to Josh/Chip and Small's teams btw). Because of mad man Deke, I will have this kind of content every week where I look back at the week of football that was, and look ahead at my favorite game and upset of the week (otherwise known as a #DrePrediction).
Week 1 brought nothing but smiles to my face. The Steelers got a win showing off grit and splash plays. The offense has to get it together but I'll give it time. The Super Bowl champion Buccaneers picked up right where they left off getting a win on Thursday night vs the Cowboys despite it being close until the very end. The Packers got absolutely thrashed by lasik Jameis Winston. Kyler Murray looks pretty damn good having a big game himself. And in a week where betting underdogs won 12 out of 16 games, we had a walkoff upset where the Raiders beat the Ravens in OT.
Biggest Takeaways
The Rams look like the best team in the NFL. I know it's been a week, but this is a week to week league after all. I know the Bucs and the Chiefs took care of business. It's ok that they are not at the tippy top of my ranks, but hey let's look at the facts. Matthew Stafford appears to have a firm grasp on this offense already. That's scary considering Sean McVay is probably the best offensive mind in football. You can already see the huge upgrade from Jared Goff as he was extremely effecient in his debut. 20-26 throwing for 321 yards and 3 TDs is as good as a debut as one could have. Although it's Andy Dalton, the defense only allowed 188 yards through the air. The only possible weakness could be the run D as they did allow 134 rushing yards to David Montgomery and company.
Cowboys games will be must see TV every week. I hate to say it, but I can't get enough of Dak Prescott. He is really good and looks healthy. He hung up 402 yards on an elite defense. This is the same defense that destroyed Patrick Mahomes back in February. Zeke Elliott was completely ineffective so this 29 spot was all Dak. The connection between him, Amari Cooper, and CeeDee Lamb looks amazing. Barring health, they will have 1000 receiving yards, and Dak could throw for 5,000 yards. Their games will be constant shootouts and every over SHOULD be easy money.
My Lions getting the first overall pick doesn't look too bad! The game was very close on the scoreboard vs the 49ers, but they recovered 2 onside kicks. That just won't happen week to week. Their backfield tandem of D'Andre Swift and Jamaal Williams does look good. TJ Hockenson also looks like the next great TE of this league. However, this defense is going to be atrocious. Their best defender in Jeff Okudah was just lost for the year due to a ruptured achilles. Texans are already 1-0 vs the Jags.
Looking ahead to Week 2
Game of the Week: It's easily Chiefs vs Ravens. Lamar vs Mahomes is always must see TV when they meet. Kudos to the NFL for making this Sunday Night Football. Lamar has never beat Mahomes in their previous 3 matchups and will need to keep the run game going to keep Mahomes on the sidelines. If Lamar has to come from behind throwing the ball, it may get ugly. This Ravens secondary got carved up by Derek Carr on Monday. Now they get the best QB in the league, so the best defense is keeping him on the sidelines. A true chess match here. Runner up is Cowboys vs Cardinals at 4:25.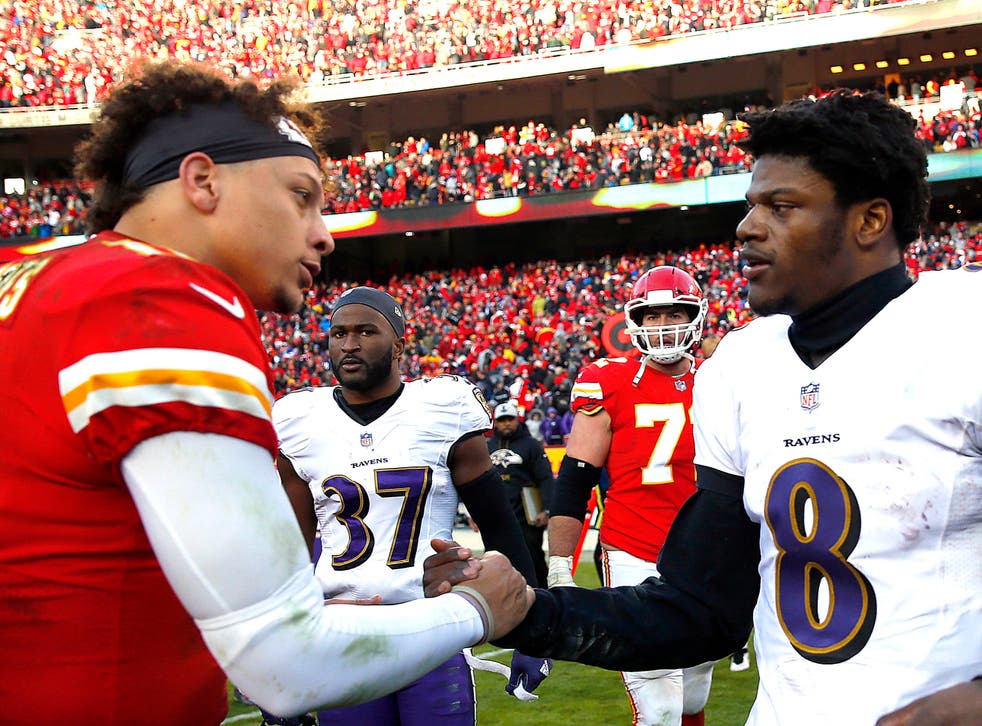 Thrashing of the Week: Lions are traveling to Green Bay. You have to be crazy to not think that Aaron Rodgers is excited as hell to play this team. The Packers were an embarrassment last week looking unprepared for this game. It was so bad that Rodgers got yanked near the beginning of the 4th quarter. I really don't think it's crazy that Aaron Rodgers has 5-6 TDs with Davante Adams having 3 of them. I'm taking all the player prop overs on yards I can for those 2, TDs for them as well. Hammer the spread too. I don't believe this will be close (I say this and the complete opposite will happen).
#DrePrediction Upset of the Week: Titans will go into Seattle and beat the Seahawks. The Titans did not look good last week vs the Cardinals and this is because they got away from their game. Derrick Henry was completely neutralized getting 17 carries on 58 yards. I expect that to change this week. The Titans will never win a game if Henry does not go over 100 yards. At the very least, he has to come close. This will open up play action which is where Ryan Tannehill will thrive getting the ball to AJ Brown and Julio Jones. I do not have faith in the Titans defense especially against Russell Wilson at home, in that environment. The best way to protect them is to control the clock with the run game. It's the same formula that the Ravens have to use against Mahomes.