I still have not come up with a good title for these weekly pieces. I promise to be better in that department and will also take on any ideas you may have for a title. I feel that it's worth mentioning that you can find my last week's review/preview here. It's also worth mentioning that I am 2-0 in the TFTB Fantasy league. It's important because this week, I face Chip who just wrote his first blog AND he is the head of our HR Department. If I win, I may be fired.
Week 2 was definitely a roller coaster and especially for the 4:00 slate of games. I predicted the Titans upsetting the Seahawks and NO ONE EVEN CARED! Derrick Henry went off just like we all imagined he would (not really because he actually went bonkers in the 2nd half). Lamar Jackson finally beat Patrick Mahomes in a great SNF matchup and did so being aggressive by going for it on 4th and short. It was a no brainer considering the KC defense couldn't stop the Ravens offense all night. Kyler Murray might be the MVP this year if he keeps this up. Tom Brady did Tom Brady things. Yada, yada, yada. Oh and Dak Prescott broke my heart not throwing CeeDee Lamb a TD. Andy Gionta, Sean Sun, and myself do a Sunday parlay and we were a TD away from winning 2k each. So much pain in knowing we were that close to a nice payout.
Biggest Takeaways
The Carolina Panthers had a dominant victory over the Saints. Jameis Winston did not take care of the football but this was because that defense giving him fits. They also completely bottled up Alvin Kamara. After handling the Texans on Thursday Night Football, they are now 3-0 and are on the track of proving me right that they are a playoff team. Sam Darnold through 3 games has his highest passing yardage total of his career, the 6th highest QBR at 65.3 in the NFL, and 6 total touchdowns to 2 turnovers. He looks like a different QB away from Adam Gase. I have no idea who would have saw this coming!!!! It'll be interesting to see what happens to them without Christian McCaffery for the foreseeable future. Despite the offense looking good, this team is actually thriving on the play of their defense so far. Limiting teams to 191 total yards per game and have a league leading 14 sacks. They are young, fast, and hungry which is why I had them in the playoffs in the end. This will be interesting seeing as they just lost 1st round pick Jaycee Horn for possibly the rest of the season.
I wanted to avoid talking Steelers but I think some things are also worth mentioning so your minds are not infected by the other noise. It's week 2, in a new system, with an entire new offensive line. We have to give them time to gel for this offense to start clicking. If it was week 6 and there were woes, I'd be concerned. What I am concerned about are the injuries stacking up. Diontae Johnson, TJ Watt, Alex Highsmith, Joe Haden, and Devin Bush all are hobbled. It looks like Bush and Haden will play this week, the other 3 are up in the air. When Watt went out last week, the defense could not sustain pressure on Derek Carr. He needs to get right clearly to make this defense elite. Right now with the Steelers and especially their offense, just have some patience. It's Bengals week so let's get to 2-1 before this next stretch of tough games.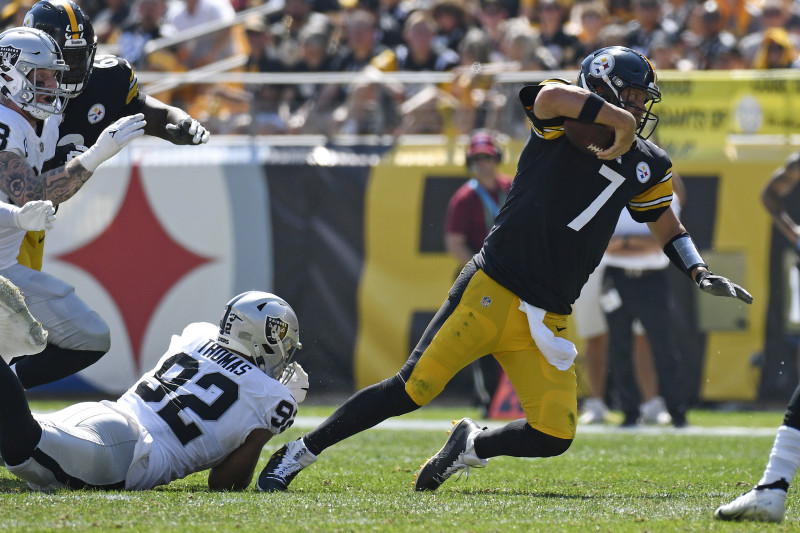 In that stretch of games is the Denver Broncos coming to town, and they are for real. Teddy Bridgewater is legit slinging early on and not playing safe. It's weird but now that he's actually throwing the ball downfield, the offense looks pretty good. That sucks for a Drew Lock stan like myself. Oh and Courtland Sutton is a dog as I've been saying since day 1 and Deke can confirm that. Despite losing Jerry Jeudy, the Broncos offense does not appear to be suffering. They are loaded on offense with talent as Noah Fant, KJ Hamler, Tim Patrick, Javonte Williams, and Melvin Gordon are more than enough to keep things moving on that side of the ball. Maybe it'll be them and not the Chargers as the playoff team. All I know is AFC West football is going to be a blast this year.
Looking Ahead to Week 3
Game of the Week: Buccaneers vs Rams will be a nice potential NFC Championship game preview. Both teams come in to this at 2-0 and are looking like some of the best teams in football. The Rams were in a battle last week on the road in Indy pulling out a victory. The Bucs however looked like they were already ready for week 3 easily handling the Falcons. What I love about this game are the games within the game. Matchups like Aaron Donald vs the offensive line of the Bucs, who Jalen Ramsey is going to shadow, and will AB even play because of Covid. This game is at 4:25 so in the meantime, you should tune in to my secondary game of the week in Chargers vs Chiefs.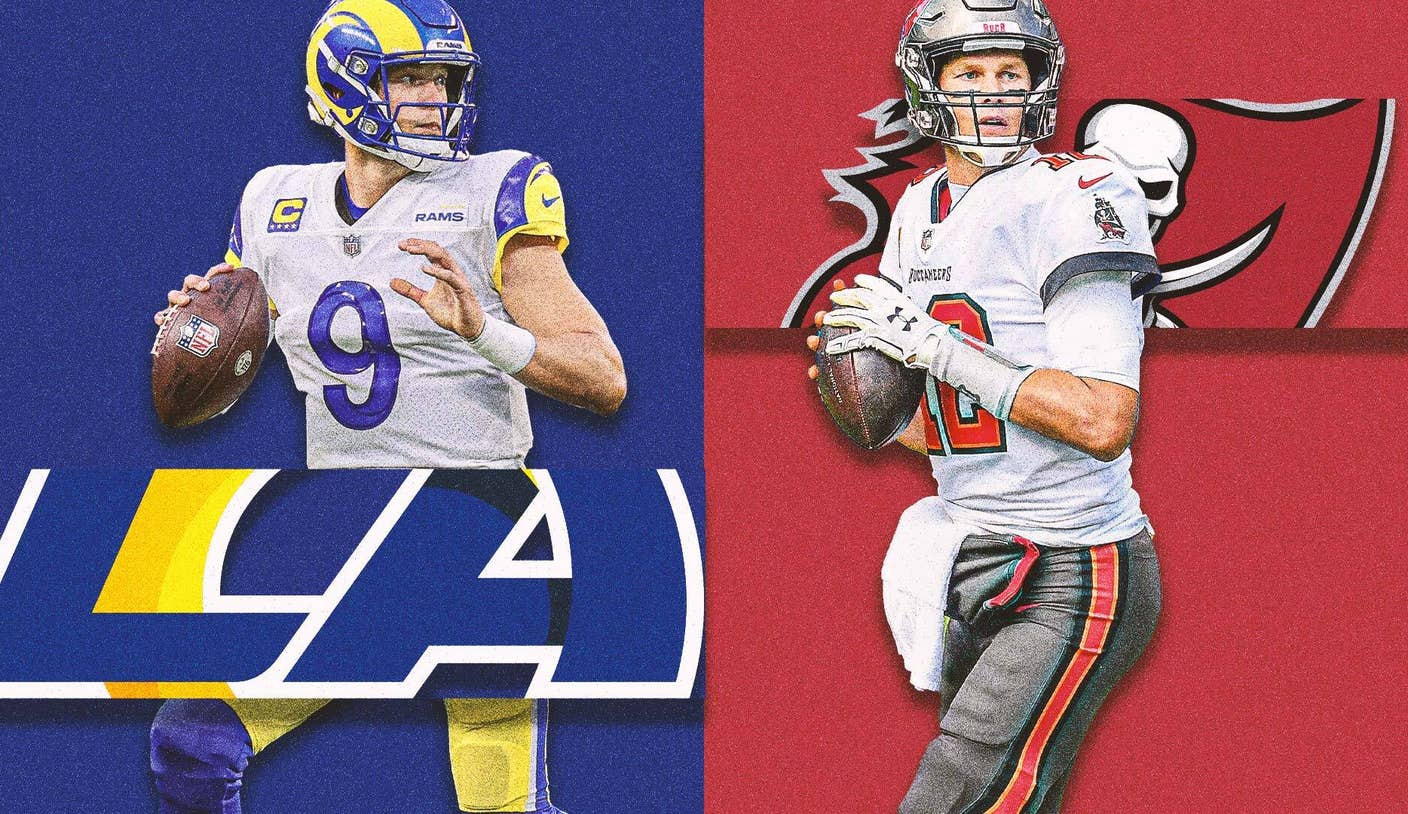 Toilet Bowl: Giants vs Falcons might possibly be hilarious. Both teams are 0-2 and it is the only game of week 3 where both teams come into this game without a win. Historically, 0-2 teams are highly unlikely to make playoffs. I have neither team in the playoffs but if anyone of these franchises need a win badly, it's the Falcons. I say this because they do not play in the NFC East. The big thing about the Giants is it looks like Saquan Barkley will be all the way back this week. In week 2, there was an uptick in his snaps. This week, I expect 20-25 touches at least.
#DrePrediction Upset of the Week: the Washington Football Team will go into Buffalo and shock the Bills mafia. Taylor Heinicke is for real. He looks every part of an NFL QB and just has the look. Hard hitting analysis I know but in the games he's started, he has looked pretty damn good. This team has been in 1 score games so naturally this will more than likely be a one score game. With 10 days to prepare for Josh Allen, I expect the defense to be ready to contain him. The Bills do not have a run game and if they tried, the WFT front 7 will stop them. This game will come down to the game plan Ron Rivera will have to contain Stefon Diggs. As the secondary upset of the week, I'm staying in the NFC east saying the Eagles will go into Dallas on Monday and grab a win.