The 2010's in the sports world was an absolute roller coaster. So much happened that it's difficult to really narrow down which moments were exactly the best. The decade was felt with shock, awe, triumph, disappointment, passion, and every other emotion you can think of.
I've been working on this for quite some time but before we get into my 10 best moments of the decade, let's take a look the best of the rest for me. I tried to be as unbiased as possible in my top 10, but my spoiler alert here: my honorable mentions will have my favorites.
Johnny Cueto Drops the Ball

The 2013 Wild Card game was something I never thought would happen as the Pirates were garbage for the majority of my lifetime. When they finally made the playoffs, everything was perfect. All-time shook moment of Cueto dropping the baseball was funny and wild at first. Then it got incredibly real that the Bucs weren't losing that game after the Russell Martin hit it in left field soon after.
Derek Jeter's Walk-Off Winner in Final At-Bat

One of the most iconic baseball players in my life went out in style. The Yankees were not good that year but it didn't matter. The last AB of that man's career couldn't have been better. He wasted no time swinging at the first pitch he saw. To walk it off at home was absolutely incredible.
Odell Beckham's One-Handed Catch

Growing up, the one guy everyone in backyard football tried to emulate was Randy Moss. Even he could not believe the catch that happened on Sunday Night Football vs the Cowboys. To this day, I'm not sure how that was even possible considering Brandon Carr was all over him. A sick catch like that in real-time is something I don't take for granted.
UMBC Beats Virginia

A 16-seed vs a 1-seed is always set up to be a David vs. Goliath moment. This game, however, was an all-time blow it kind of effort from Virginia. Got to give a ton of credit to Jairus Lyles who balled the hell out (former RMU alum btw). I still believe if DeAndre Hunter played, the outcome would have been different. The best part about this is my friends and I lost so much money live betting this because we never really believed this could ever happen. Still, totally worth it.
Dee Gordon Home Run in 1st At-Bat After Jose Fernandez's Death

The death of Jose Fernandez shocked the baseball world. A young kid with so much talent and passion died tragically in a boating accident. In the first game since the tragedy, Dee Gordon stepped into the batters box and mirrored the Fernandez batting stance while wearing Fernandez's helmet to pay tribute. The very next pitch when switching back to the left side of the plate, Gordon hit an absolute shot over the right field wall. Gordon was crying as soon as he hit first base and I cried with him. It was a moment that was so heartfelt I as a baseball fan couldn't contain my emotion. The moment still gives me chills.
Pittsburgh Penguins 2016-2017 Stanley Cup Championships

It may be cheating lumping both cups together due to being sort of different teams but I don't care. The first cup was pure magic because you could feel the push for Lord Stanley gaining momentum in March and April. They were undoubtedly the best team in hockey with the only competition being the Washington Capitals. Once the Pens beat them, it was destiny to win in 2016. The run in 2017 was a straight-up grind. They had to get creative on defense to make up for the significant loss of Kris Letang. Back-to-back was something I didn't think was possible. Once again, the magic was felt that Lord Stanley was staying in Pittsburgh when I physically witnessed the Chris Kunitz game-winner in double OT vs the Ottawa Senators.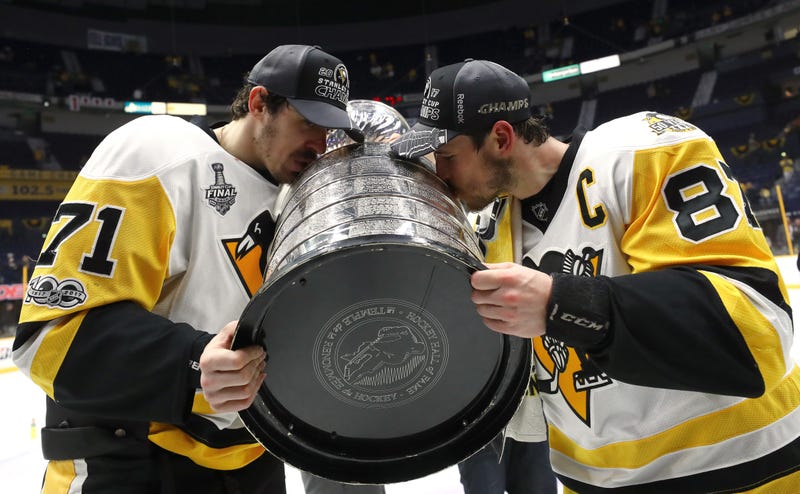 RMU Upsets Defending National Champion Kentucky in the NIT

This is purely biased unless you were there. 3/19/13 is a date that is forever etched into my memory. For that game to happen and RMU to have home court advantage was unbelievable. RMU isn't the biggest school and the basketball team is the only way to feel what it means to be apart of a "real sports school." The Sewell Center packed a record number 3,444 people but it felt like 15,000 were in attendance that day. To beat defending national champion and perennial college hoops powerhouse Kentucky, at home, and in John Calipari's hometown is something that I'll never forget. Yours truly also led the court storm creating one of my most iconic pictures out there. No the cops didn't tackle me because nothing was stopping me from embracing Karvel Anderson and Velton Jones.