Yes. You did, in fact, read the title of this article correctly. Instead of using some other method of filling the stands to replace fans amid the COVID-19 outbreak, South Korean club, FC Seoul used sex dolls dressed as team supporters to fill the stands in their recent 1-0 win against Gwangju FC.
In a statement from the club, the "mannequins" were not intended for sexual use as they were originally manufactured for. The club wanted to do something to set themselves apart from the rest of the clubs who were using other ways for replacing fans, like cardboard cutouts or things of that nature.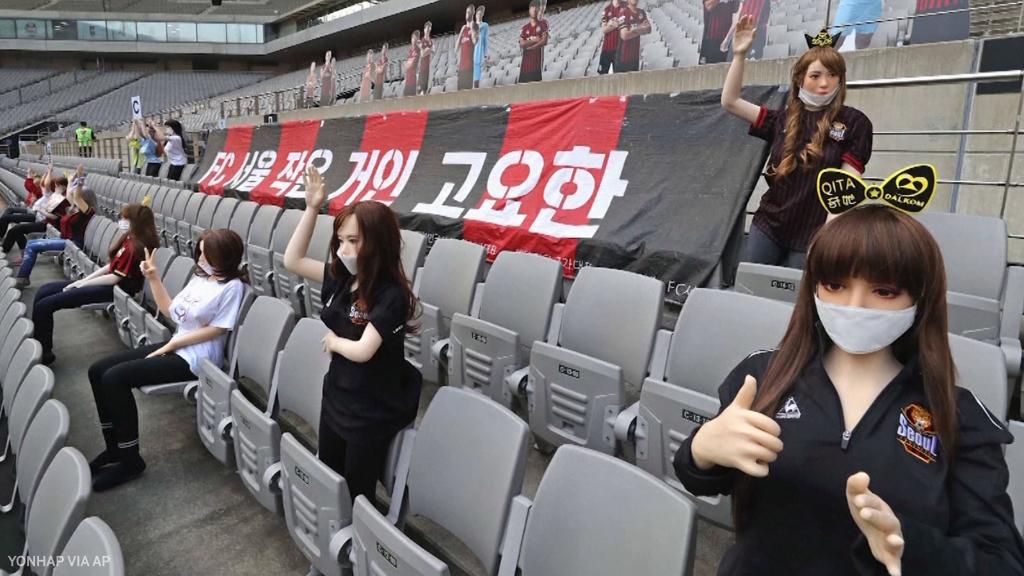 Previously, I wrote about German Bundesliga club Borussia Monchengladbach's cardboard cutout fans , and honestly I didn't think there was any other sort of alternative to that. Boy, I was wrong. Way wrong. BUT I am definitely not surprised about a professional organization using this kind of tactic to fill the stands and try to create some sort of fan atmosphere in empty stadiums.