It's been tough sledding in the sports world, but that didn't stop the NFL from conducting the draft the only way they know how to. This is without a doubt one of my favorite events of the year. After months of evaluation and speculation, it's nice to see what the GMs and scouts see when the names are selected. 
Overall reaction: The first round started off as chalk as we expected but things really took a twist when Isaiah Simmons went to the Cardinals. The Giants went lineman as we expected, just not the name we expected. Solid job by Gettleman regardless. Things got really weird when the Raiders took Henry Ruggs III over both Jerry Jeudy and CeeDee Lamb but I get it. Al Davis would have wanted that pick. More on them later though. There wasn't really any crazy moments like the Laremy Tunsil gas mask situation or a crazy drop in players. We also saw a ton of receivers taken but this was expected. That's what today's NFL is. The obvious big shock was the Packers trading into the first round to take Jordan Love. Poetic justice.
Draft Day 1 Winners
Cincinnati Bengals: they got their franchise QB and have jumpstarted their next era. With Joe Burrow officially going No. 1 overall, he joins Cam Newton as 1 of 2 players to go undefeated in their final collegiate season, win the Heisman, win the national championship, and go No. 1 overall in the following draft. 
Dak Prescott: he hasn't gotten his big money yet, but Jerry Jones and Mike McCarthy ensures that they understand his importance to the franchise by supplying him with another weapon in CeeDee Lamb. There is an embarrassment of riches there at Dak's disposal, now pay the damn man. 
Miami Dolphins: they did not miss with any of their picks. They tanked for Tua Tagovailoa, played themselves out of the tank (finding a head coach in the process), and still ended up with their franchise QB at No. 5. Drafted a man to protect him in Austin Jackson, and turned their defense into a no fly zone by trading back (also acquiring more picks) to acquire CB Noah Igbinoghene. They have all of the capital to acquire whoever they want. 
Draft Day 1 Losers
Aaron Rodgers: This is obvious and hilarious as hell. Aaron Rodgers was seeing ghosts when the Packers traded up to acquire the heir apparent in Jordan Love. Any logical person can see the writing on the wall that Love is sitting at least one season. Rodgers is 36 and all good times have to come to an end. I bet he just wished they acquired a skill position player which they failed to do so since they drafted in 2005. That pick was Aaron Rodgers.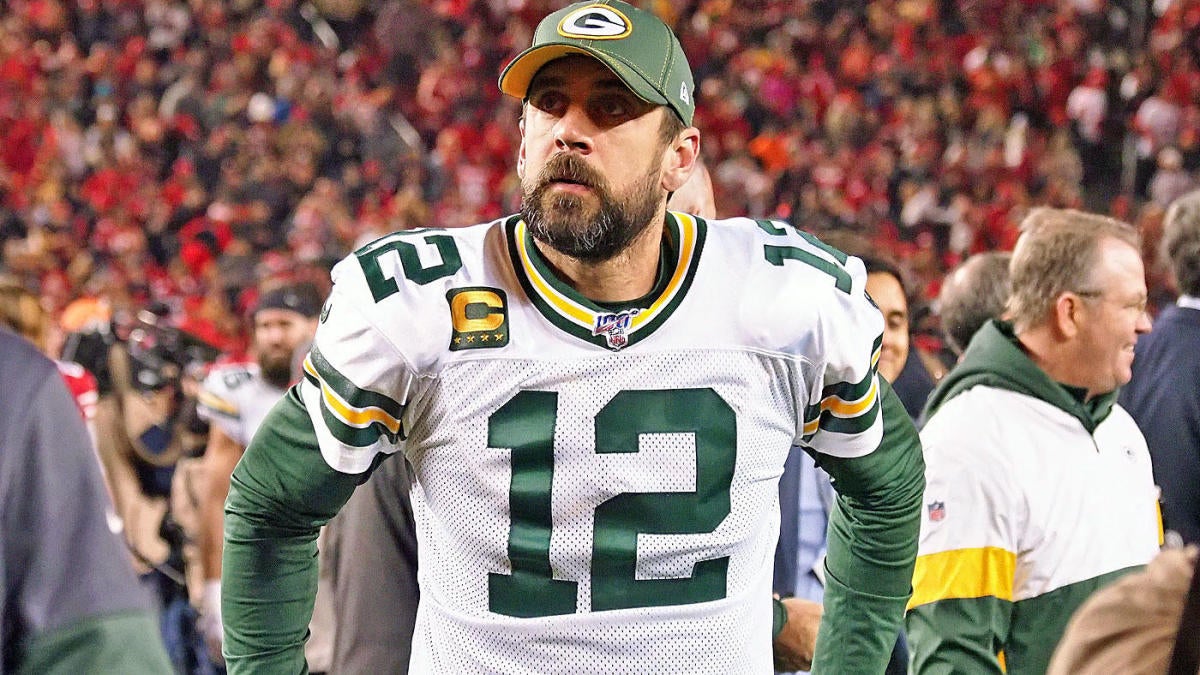 Las Vegas Raiders: The Henry Ruggs III pick wreaks of the ghost of Al Davis. I was shocked here but it doesn't bother me all that much. The 4.27 40 is easy to fall in love with. He's going to take the top off of defenses being across from Hunter Renfrow. The reason they lose is their 2nd 1st round draft pick in Damon Arnette. He's a 24 year old CB who runs a 4.6 40 time which is something that's kind of important at his position. He was a 3rd rounder at best so this way an absolute reach. The excitement in Mayock's eyes was hilarious. Leave it to the Raiders to baffle us on Draft day.
Tyrod Taylor: This man cannot catch a break. Although 100% expected, T-Mobile was Wally Pipped for the 3rd straight franchise when the Los Angeles Chargers officially took Justin Herbert with the 6th overall pick. He was traded from the Buffalo Bills to the Cleveland Browns before the 2018 draft (after taking the Bills to the playoffs might I add), proceeded to lose his job to 2018 No. 1 overall pick in Baker Mayfield, ended up on the LA Chargers where Anthony Lynn praised him after the departure of Philip Rivers. What a whirlwind of the past 4 years.