Got you to click it, didn't I? This morning, Tom Brady (GOAT) announced that he will not be returning to the New England Patriots next season, a move that shocked NFL fans and players.
We all sort of expected it, but until the king is dead, the kind isn't dead. This means a few things in my mind…the biggest being that I now have slight regret trading for Julian Edelman in my Dynasty league, but back to back championships in the first two years was just too juicy to pass up.
So where does TB12 end up? The likely suitors right now sit at the Colts, the Chargers and my favorite landing spot, the Bucs. To me, Tampa Bay makes the most sense so let's start there with this hypothetical domino that is Tom Brady.
Brady Signs with the Tampa Bay Bucs
Let's say Tommy boy signs with the Bucs and takes Bruce to another Bowl. What other dominos must fall? Well, for one future HOFer (in my book) Phil Rivers is still out there looking for a team. In this scenario, I think Rivers was putting his eggs in the Bucs basket and not many teams need a QB at the current moment. I think if Brady chooses the Bucs, there are two landing spots for Rivers.
I think Rivers ends up in Indy despite moving his family to Florida and the Colts try to capitalize on a great young roster. This means the team technically doesn't have a great need for Jacoby Brisset unless they plan on having him backup Rivers and eventually be the starter. Honestly, I wouldn't be surprised to see Jacoby back in NE to be the system starter they need.
The Chargers end up paying Teddy Bridgewater the third highest contract in the league (sorry Dak) and are extremely happy with the decision to let Steely Phil walk.
I see the Bucs as a wild card team, making the playoffs with their amazing slot receiver play (NOT amazing slot receiver) and dink and dunk offense. The Colts win their division easily not that the Jags and Texans shipped top talent away, and the Patriots compete with the Bills for another AFC East title.
Tom Brady Signs with the Chargers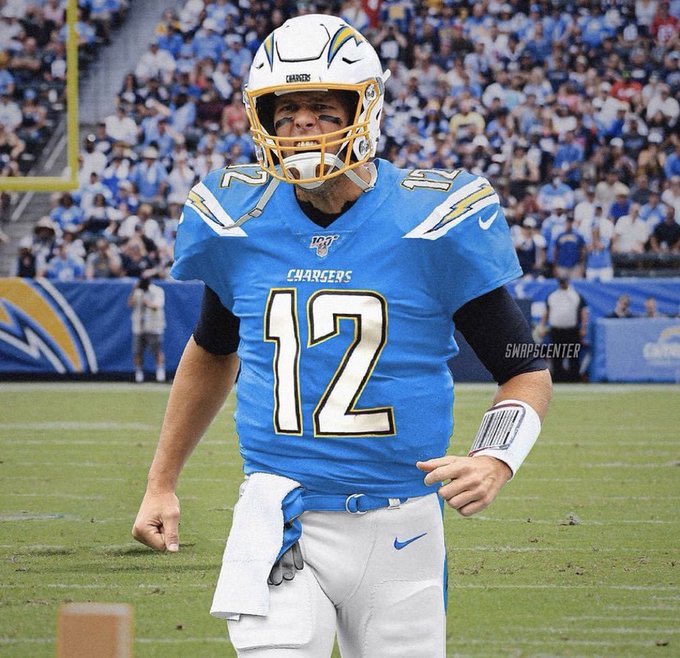 The least likely scenario in my mind, but one that would give him some insane weapons to work with. I just don't think Brady wants to play with a middle of the pack coaching staff and a terrible O-Line, despite having great weapons and a top tier defense (when healthy). This move also would be the simplest for the entire QB market, because in this scenario Steely Phil signs with the Bucs, Jacoby remains the starter in Indy and the Pats ride the season out with Stidham and Andy Dalton.
Teddy Bridgewater signs with the Dolphins, a move that shocks the world and shatters mock drafts across the universe, but makes total sense when you look at it. Also, the Steelers make Duck and Mason fight to the death…to be the third string behind J.T. Barrett, a surprise winner in camp. I don't think Brady goes to the Chargers, so I can say what I want.
Tom Brady Signs with the Colts
Honestly, I would love this move for a few reasons. The Colts have an extremely talented roster, and although they recently gave up their first round draft pick (13 overall), they don't need too much aside from a big receiver. Marlon Mack can be James White, Jack Doyle can be a security blanket, this O-Line is elite and the defense is ready to win now…and we can all continue to compare Brady and Manning again. Yippie!
Also, Jacoby Brisset gets a few more years to learn behind his former teammate and really learn to become a QB1, something I would love. This also means that Rivers signs with the Bucs in my opinion, leaving Teddy Bridgewater as the lone "White Whale" left in the FA market.
Where do you think Brady ends up? All we know for now is that it won't be with the Patriots…so sleep well knowing for now, we're safe.