This week is the week of the final Call of Duty World Championship as we know it, with franchising starting with the 2020 season. The final chance for organizations as they are currently known to hoist the coveted trophy and don the rings of victory. It's a great time to be a Call of Duty fan, with the upcoming Modern Warfare reboot being an exciting change of pace for the franchise and franchising coming into play with the eSports side of things, and what better way to send this iteration out with a bang that one final tournament between fan favorites, storied organizations and rising stars.
Below are the teams competing in the tournament, in their respective pools: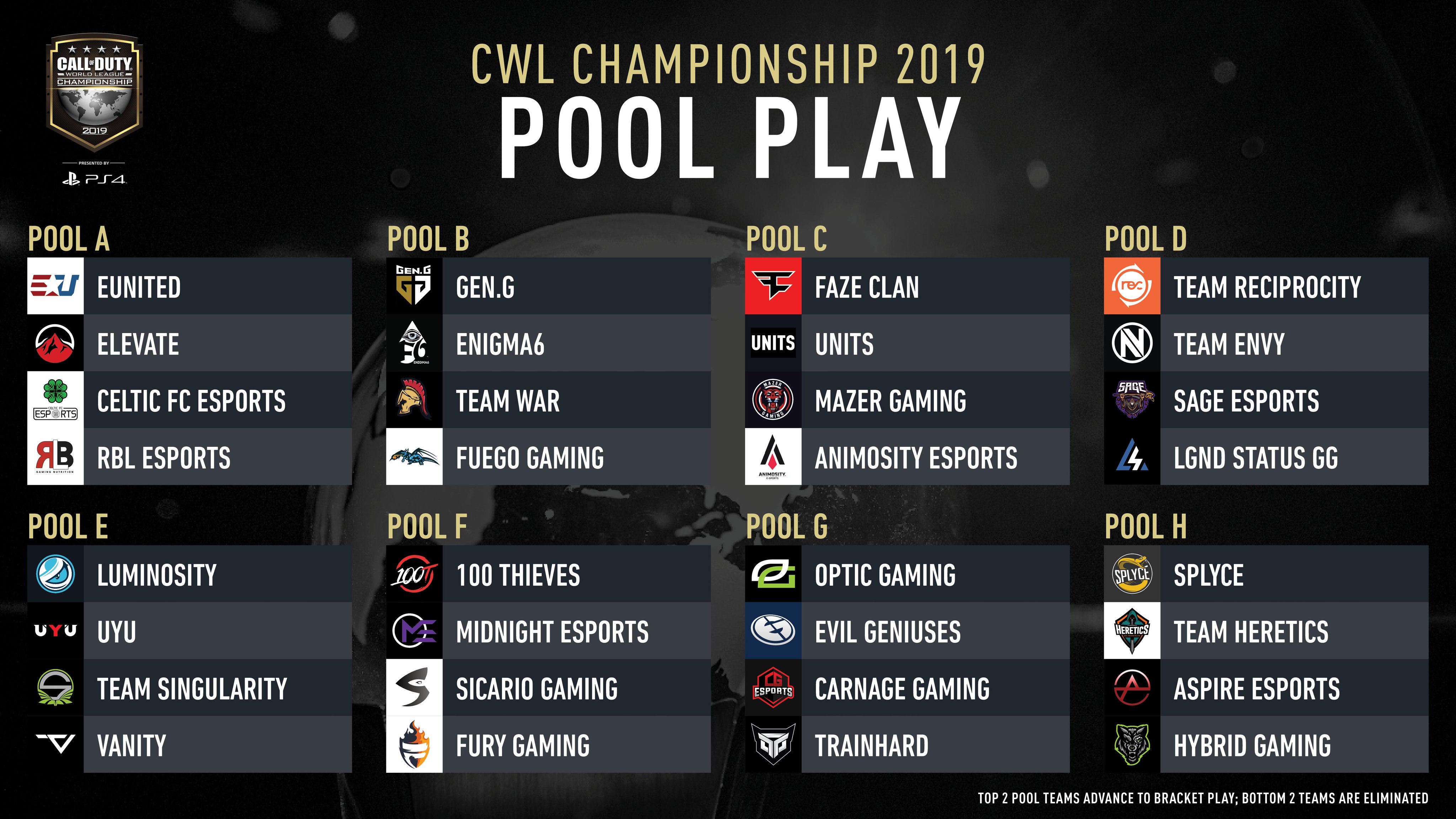 Competition this year has been fierce, with honestly so many different teams with a chance to take home the trophy. Fan favorites Optic Gaming are hoping to end the Greenwall as we know it with one final victory, 100 Thieves hoping to make CEO Matthew "Nadeshot" Haag proud by taking home their THIRD trophy this year, EUnited looking to keep the wind in their sails from last tournaments victory. I'll break down each individual group with my predictions on which two teams make it out of the groups.
POOL A: This pool has a clear favorite to make it out in EUnited, coming off a tournament championship in the CWL Finals, and I'd have to lean on Pro League veterans Elevate to come out swinging to secure the #2 seed of Pool A. Look for Clayster from EUnited to come out leading his team to victory once more, in addition to the fans of EU standing united at the venue with some of the loudest chants, fueling Clay on.
#1 EUnited, #2 Elevate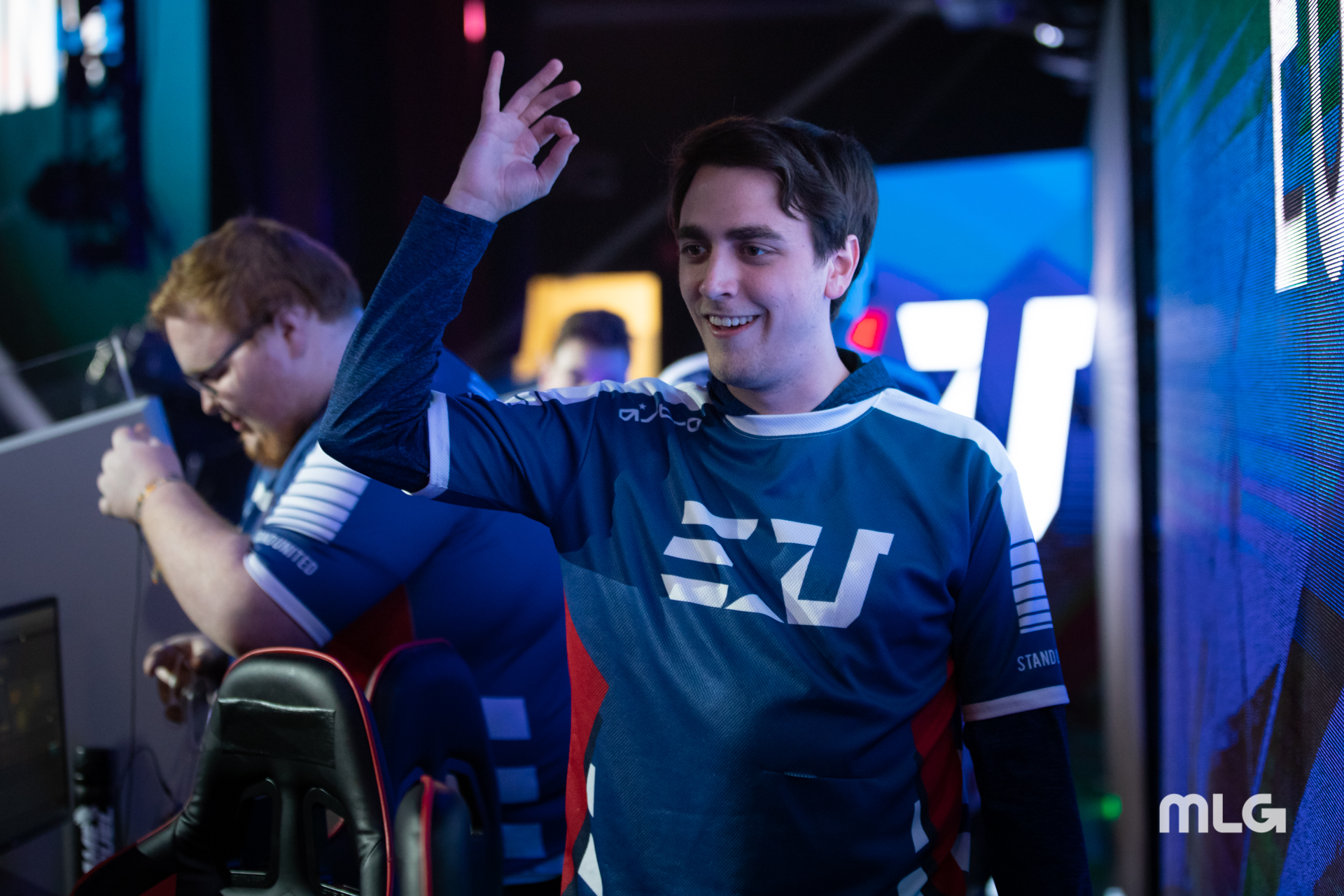 POOL B: This pool is relatively the same as A, with Pro League teams Gen.G and Enigma6 being the likely two to come out, having the experience and talent to outskill the amateur teams in their pool. With Gen.G coming in second at CWL Finals, expect them to come out with a VENGEANCE. They've been one of the top teams all year but have YET to put a title to that claim. This could be the event they finally break the barrier and make it to the top.
#1 Gen.G, #2 Enigma6
POOL C: This would be the first pool in my opinion that would possibly have an upset. Fan favorites and longstanding name in CoD, FaZe Clan, will be a definite to come out of the pools, with their roster having ramped up throughout the last couple months and have been performing well. Having not made the Pro League at the beginning of the year to getting here, this is where they will make their final statement. The #2 seed is up for grabs in my opinion. I don't think the formal Denial team in UNITS will be a cinch, and I think Mazer Gaming has the ability to provide an upset for the tourney.
#1 FaZe, #2 Mazer Gaming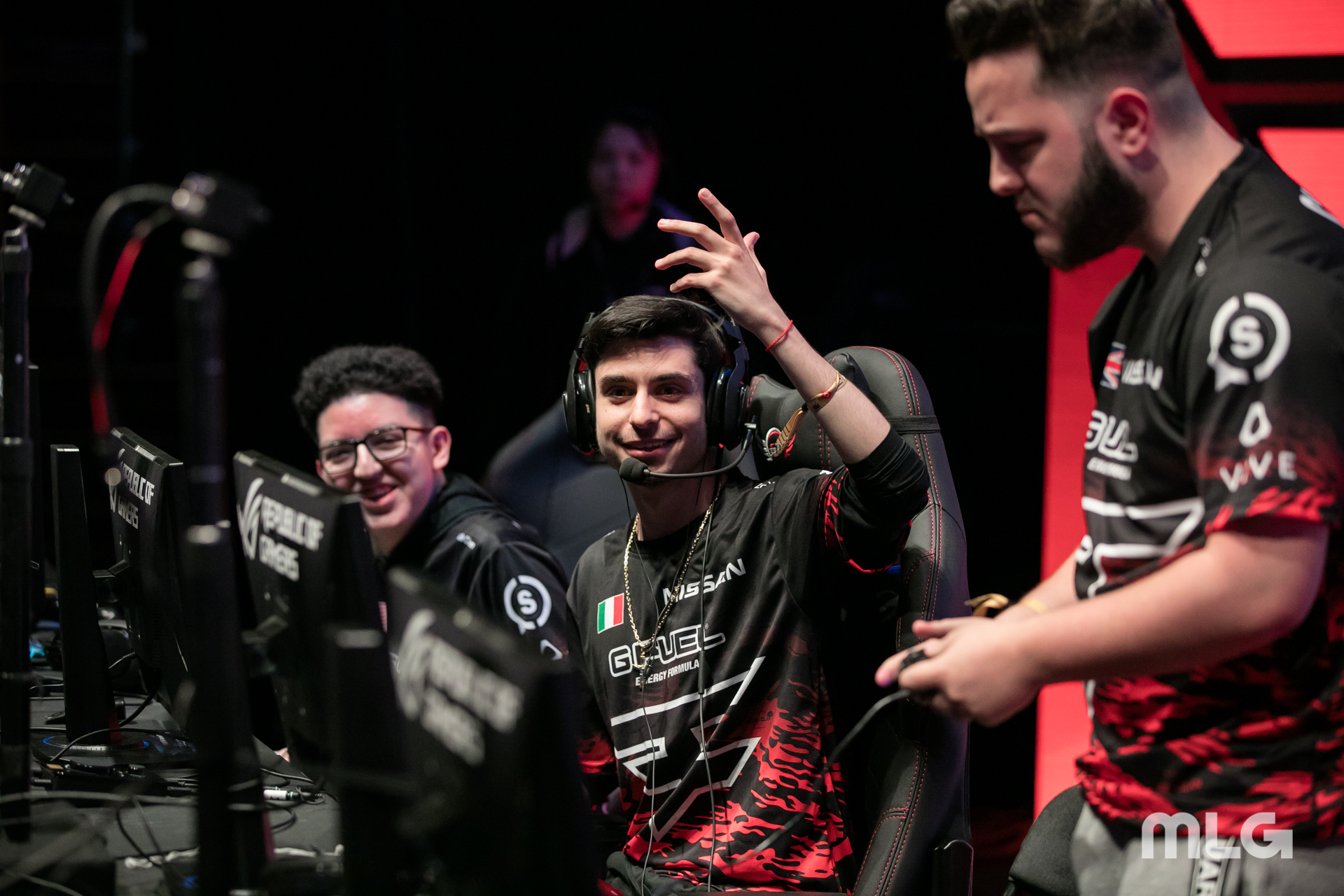 POOL D: This should be an easy #1 and #2, Team Reciprocity and Envy. The only question would be which one makes it out with the higher seeding. Reciprocity has been consistently…above average. Haven't seen anything tremendous but they haven't really faltered either. Envy have had some seriously rough patches this year, but I expect them to hold strong and make it out.
#1 Reciprocity, #2 Envy
POOL E: If I saw this pool about halfway through the season, I'd be genuinely unsure, but with how well Luminosity has been doing since about halfway through, they will definitely make it out of this pool with the #1 seed. UYU SHOULD be the second seed, but I've seen they play some really bad CoD this year. I haven't heard or seen enough of Singularity and Vanity to have the confidence to pick one of them.
#1 Luminosity, #2 UYU
POOL F: These last 3 pools will be fairly straightforward and easy, with the resident Pro League teams being the favorites to make it out and my picks. In Pool F, you have the DOMINANT team in 100 Thieves, who won back to back events this year and are among the favorites to win Champs. Lead by some of the best names in CoD in Slasher, Priestahh, Kenny, Octane and Enable, they shouldn't have much trouble here. Midnight has been a rollercoaster of a team all year, but they should prevail.
#1 100 Thieves, #2 Midnight eSports
POOL G: Arguably the most popular organization, storied and beloved teams in CoD history, Optic Gaming should be the #1 seed by a landslide, but Evil Geniuses have the potential to take it from them. If there is one thing that's certain, Optic Gaming's worse enemy is only themselves. Having won an event this year early on in the season, but swapping roles consistently to try and get better results since, they should be favorites for the whole tournament. Evil Genuises have been average all year, but they should be able to stand strong and make it out of pools without difficulty.
#1 Optic Gaming, #2 Evil Genuises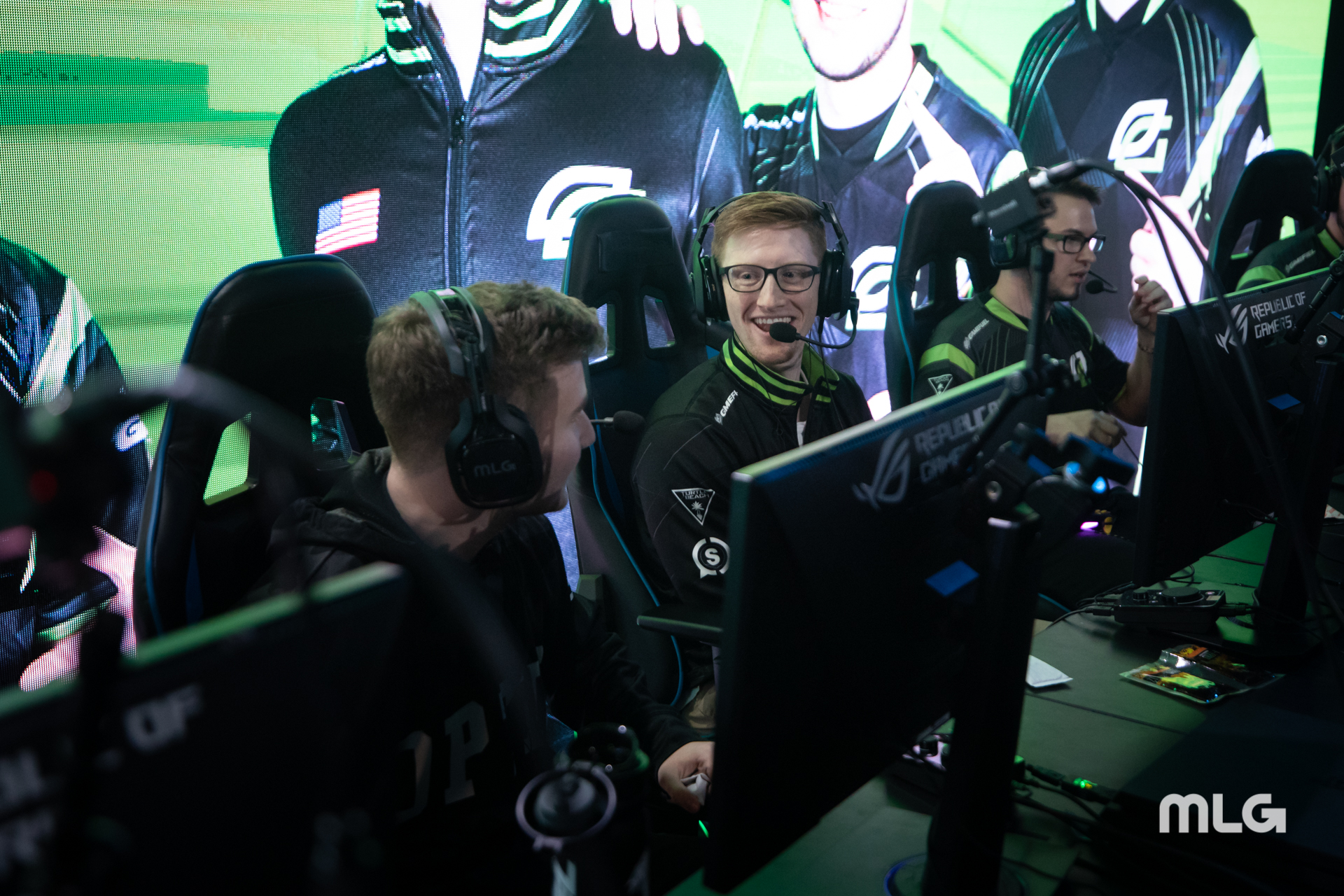 POOL H: With having one of the best players in the league in Temp, Splyce should certainly make it out of this group as the number 1 seed with ease, followed by fan favorites Team Heretics.
#1 Splyce, #2 Heretics
Once the top 16 teams have been decided, the tournament will become a double elimination championship bracket, with the loser's bracket finals winner needing to take two series of the winner's bracket finals winner to take the tournament, should it come to that. This will be a tournament to remember, as arguably one of the closest and most tight competition I've witnessed in a long time. Being a long time fan of Nadeshot, I can't help but root for 100 Thieves…….but Nadeshot came from Optic, he helped build Optic to what it is now, and I can't help but wish for a Hector's Optic to have one final victory after the nightmare that ensued from Infinite Esports. So I'm going to have to give my tournament prediction to Optic Gaming to win it all. Not just for themselves, not just for Hector, but for the Greenwall in it's entirety. Never again will a fanbase equal that of what the Greenwall has become. Never again.
#Greenwall
Below is the schedule for the pool play day 1, good luck to all teams!