Opening Day for the MLB is finally upon us! In spirit of the first pitch, I wanted to share a little bit about the guys who bring you the greatest sports coverage on the planet. I have built a baseball line up made for success with each one of us in our position and what our walk up song would be. So all other sports news agencies better watch out, because TFTB is going (162-0 )this year.
1. Smalls (SS):
We are having Smalls lead off because he is one of our top writers and has never once put out bad content. You need someone consistent to lead off, and we feel we have that in Smalls. His walk up song is Celebration by A$AP Rocky. Gotta admit, didn't really see this as his walk up song, but I think it speaks to how much he might just presently surprise you.
2. Peter Krafcik (CF):
Batting 2nd we have Soccer business mogul Peter Krafcik. Pete is a soccer goalie extraordinaire who may not be the most active on the website, but puts in quick and quality that we can all appreciate at the 2 spot. Pete's walk up song is Glory Days by Bruce Springsteen which I feel is fitting because all of his days are glory days with the success he's built for himself. Especially the glory days of being a part of Thoughts From The Bench.
3. Greg MacAfee (1B):
Greg is one of our 3 baseball fanatics who conducts TFTB's "Heart of the Order" Podcast. Greg has been our most consistent baseball writer and always knocks it out of the park which is why it lands him at our number 3 slot in the line up. Mac's walk up song is Shipping Up to Boston by the Dropkick Murphy's. This is a good representation of a hard hitting drinking man ready to slap some dingers.
4. Andre Frye (3B):
Batting clean-up is Andre Frye. Dre is also one of the 3 guys who are apart of "Heart of the Order" and shows great analytic detail when referring to any sport. He doesn't really write, but his social media work along with his appearances on live shows brings a welcomed twist to anything he appears on. Dre's walk up song is My Humps by the Black Eyed Peas because we all know he likes to break it down aaaaaaaand he didn't reply with a song sorry bud.
5. Ben Fiore (RF):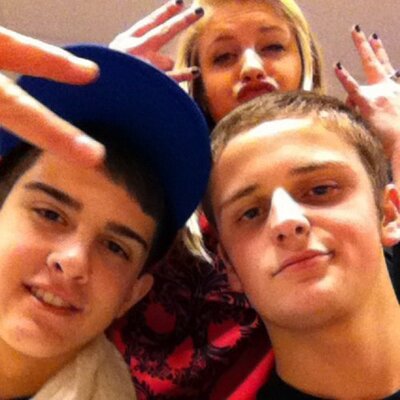 At 5th we have myself, Benny Buckets. I am playing Right Field because it is arguably the most irrelevant position in baseball. At the risk of sounding like the pompous ass I am, I am one of the most entertaining benchers let alone journalists in sports today. My knowledge of sports comes from my exuberant interest in them, and a lot of time watching from the real bench. I think I add a good comic relief to the group, and keep basketball relevant. My walk up song is Play That Funky Music by Wild Cherry. Why you may ask? Well I am indeed a white boy, and man do I love me some funky music.
6. Josh Elsass (C):
Behind the plate is one of our most versatile writers in Josh Elsass. He covers anything from punk music to soccer to hockey to almost anything you can think of. Josh also pioneered our CHAMPION corn hole team, and is the producer of our Two Beers Deep podcast. Josh does a lot for the team, which is why we trust him to advise our pitching staff with the right decisions. Josh's walk up song is The Game (Triple H intro song) by Motorhead. Due to his affection for wrestling, this is a perfect fit for a dude who just might spit water at you or fly from the top rope.
7. Greg Malek (LF):
Greg is not much of a writer, but is one of the two OG's of our team. Greg paired with Deke to create the Two Beers Deep live show and podcast. Greg is also the last of the 3 members who make up "the Heart of the Order" podcast. He is one of the most knowledgeable sports fans across the board, and more than deserves a starting spot. Greg's walk up song is Are You Ready by Disturbed. This is right in with his music taste and he might leave you "disturbed" if "you are NOT ready" to debate core sports topics.
8. Austin Moorhead (2B):
Our "Rank King" is probably our busiest writer, constantly putting out painfully accurate rankings. His rankings started as NFL related, but then turned to pop culture themed ones as well, and that's when all hell broke loose. Moorhead's walk up song is War Machine by AC/DC. This is true to his personality by music taste and that fact that he will tenaciously stand by his rankings even if they're absurd.
9. Derrik Whiten (P):
Deke is our creator, founder and leader at TFTB. He stands on the mound, controlling the pace and ultimately the outcome for us. Deke handles TFTB as a whole, Two Beers Deep, the "Draft Day" podcast, our store with Ryan Vojtash and his own successful articles. Deke's walk up song is Programs by Mac Miller proving his hometown roots and comfort walking up to the plate.
Designated Hitter. Mike Geiselhart (DH):
Mike is our reserve who comes in every once in a while with a huge article that gets blasted with views. Mike is relatively dormant but when he show up, he show up big. Mike's walk up song is the National Anthem because as some of you know, Mike is an up and coming local politician.
Bullpen. Ryan Vojtash (RP):
Ryan, also a relatively sporadic writer, comes in clutch in other ways. Vo is our graphic designer and is the mastermind behind all of our merchandise which is siiiiiiick. Vo's hockey knowledge and strong opinions take some heat off of the rest of us which is why he is great to come in as relief. Vo's walk up song is You Make My Dreams by Hall and Oates. Perfect for Vo as a happy go lucky good energy dude who is just Caucasian enough to pull this song off.
Bullpen. Johnny Violence (CP):
Coming in to close us out is my partner and tenacious finisher, Johnny Violence. Johnny is our go to hockey analyst and the man behind the mask. His opinionated responses and swagger he brings to the table are perfect to close out anyone else's hopes of defeating us. Johnny's walk up song is Timber by Pitbull Featuring Ke$ha. Honestly I have no goddamn idea why.
I'm not sure about you, but that is a pretty solid line up if you ask me… In all seriousness, we are super excited that baseball is back (especially Deke, huge baseball guy). We just wanted you to get to know your benchers on a different level. Now play ball!!!