*If there is a Fantasy Season
Well, if there IS an NFL season this year I want you to be prepared as possible! We will be having more fantasy content coming your way starting in August when we make our move to Twitch, which hopefully will mean the resurgence of our Fantasy Morning Show!
For the purpose of this blog though I wanted to put some nuggets of information into your brain to think about come this fantasy football season. We all read the big story lines and know the transactions, but the headlines don't always show you the big picture. Here are 10 thoughts to take with a grain of salt entering this fantasy season!
1. Mahomes will be drafted TOO EARLY
The half a billion dollar man (trademark pending for t-shirts(not really)) is a fantasy god, plain and simple. I love him and the entire Kansas City offense, but I promise you that Mahomes will be gone very early in your draft. Ma-Homie finished as QB6 last year after missing a few games for injury but averaged 20.5 points a week, a number only beaten by three other QB's (Watson, Jackson, Prescott). Look, if you want the kid go get him. Me personally? I'm waiting until the later rounds for my quarterback, especially with guys like Russell Wilson and Aaron Rodgers falling this year. What I do love about this deal is the relationship with Mahomes targets will only increase, and I would be happy leaving the first two rounds with Hill, Kelce or Clyde Edwards-Helaire. I'm a big fan of the rookie RB in this system, and grabbing one of Mahomes targets could prove the difference between fantasy glory and gloom.
2. Lamar Jackson will be "contained"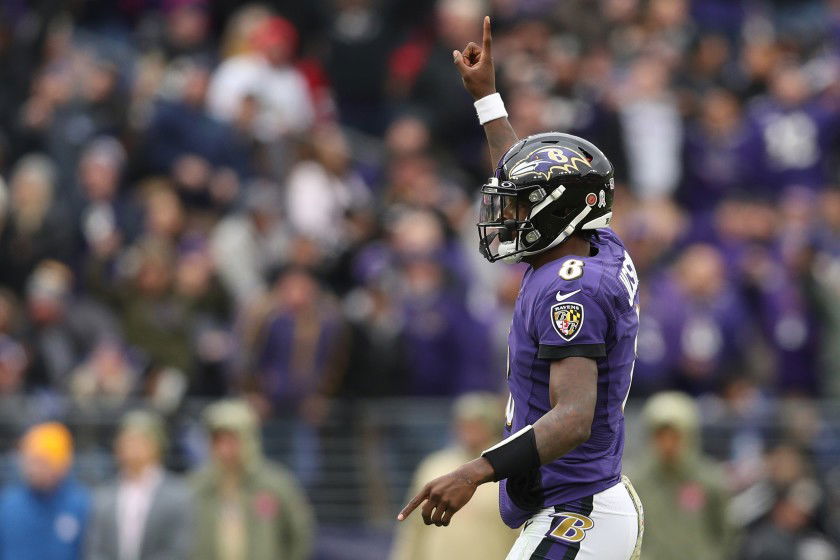 For the record, contained for Lamar Jackson is the same thing as saying "The Tiger King had his Tigers Contained"…give those Tigers an inch and they'll rip your arm off. Lamar Jackson will most likely have a slight regression this year from his MVP campaign simply because that's just how the NFL has always been. I do NOT think it is a massive regression at all and even if teams "figure him out", you still need to stop him, a job most teams cannot accomplish. I love Lamar for fantasy this year, and I also love Hollywood Brown's ADP at 68. If Lamar actually is being "contained" this year, his arm will deal damage and Brown should have a solid year 2.
3. Cam Newton's "Prove It" Deal
I have Stidham Stock in a dynasty league and honestly, if he starts over Cam ill question if ole Billy still got it. Newton is a former MVP who has had recent injury issues, but is still the quarterback who arguably took the entire fanbase of the Panthers to the Super Bowl. Cam should be around for a late round flyer come draft time and at that point, what's the down side? What I do love about this deal is it drastically increases (IMO) the skill players value in New England, especially James White. I don't forsee Cam being the runner he was before but we honestly have no clue what the Patriots offense looks like without Brady. I believe all of the running backs in the Pats system have SOME value, and this gives me a bit more reason to trust N'Keal Harry and Julian Edelman come draft time. Take the risks and worse comes to worse, you took Cam instead of a flyer rookie who you'll drop in week two anyways.
4. Austin Hooper will be a TE1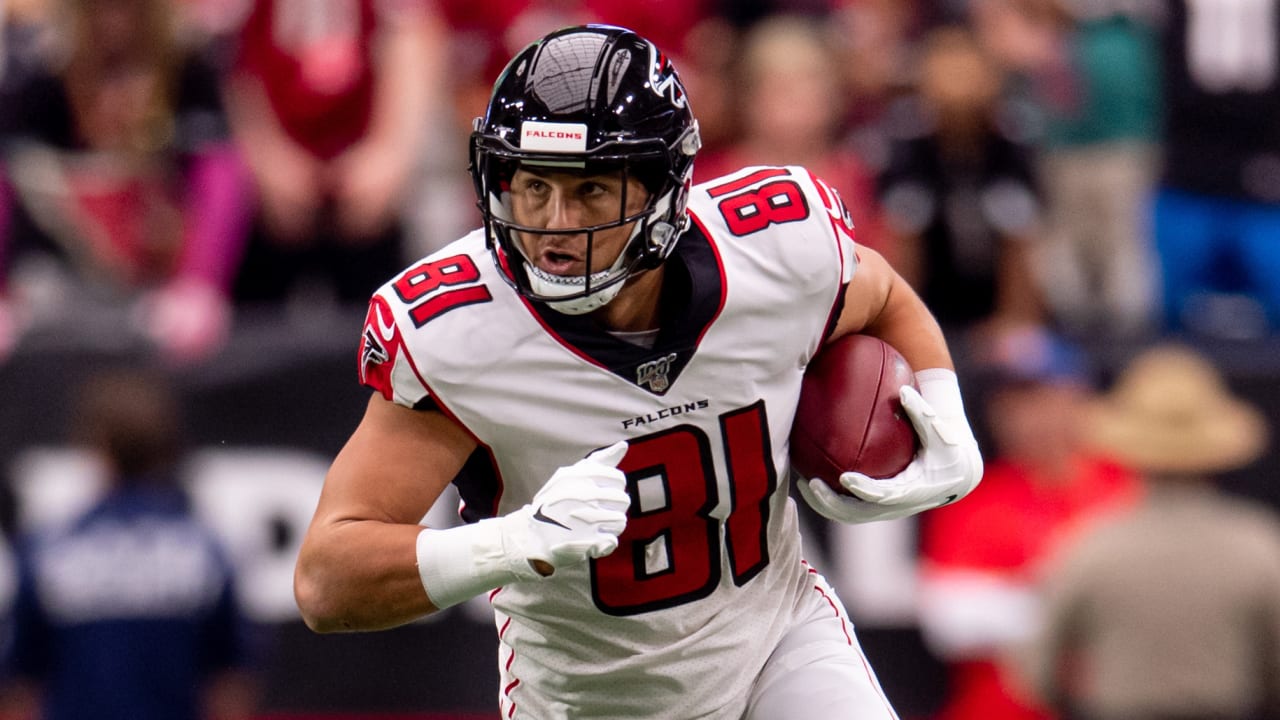 My honest opinion? Let someone else draft Austin Hooper. I like the guy and I think he had a stellar season, but Cleveland has proven to not be able to use tight ends recently. David Njoku was a first round pick that has been extremely underused for the Browns and although I still think the Browns are too good on paper to be bad, Hooper should be someone elses problem this season. Tyler Higbee, T.J. Hockenson, Noah Fant and even Hayden Hurst are all guys that you can get cheaper who may not have the same headaches that the Cleveland offense can bring you. Be weary.
5. Gronk is BACK
Let's keep it in the tight end family with the arrival of one Rob Gronkowski in Tampa Bay. Personally there is something to love about this move for fantasy purposes but you have to keep in mind, Gronk is older, still injury prone and has been removed from football for a full year. Not to mention the team still rosters former first round pick and everyones favorite "maybe" breakout star O.J. Howard. I see Gronk as a low reception, low yardage touchdown weapon. Think Antonio Gates in his later years.
6. The Pittsburgh Steelers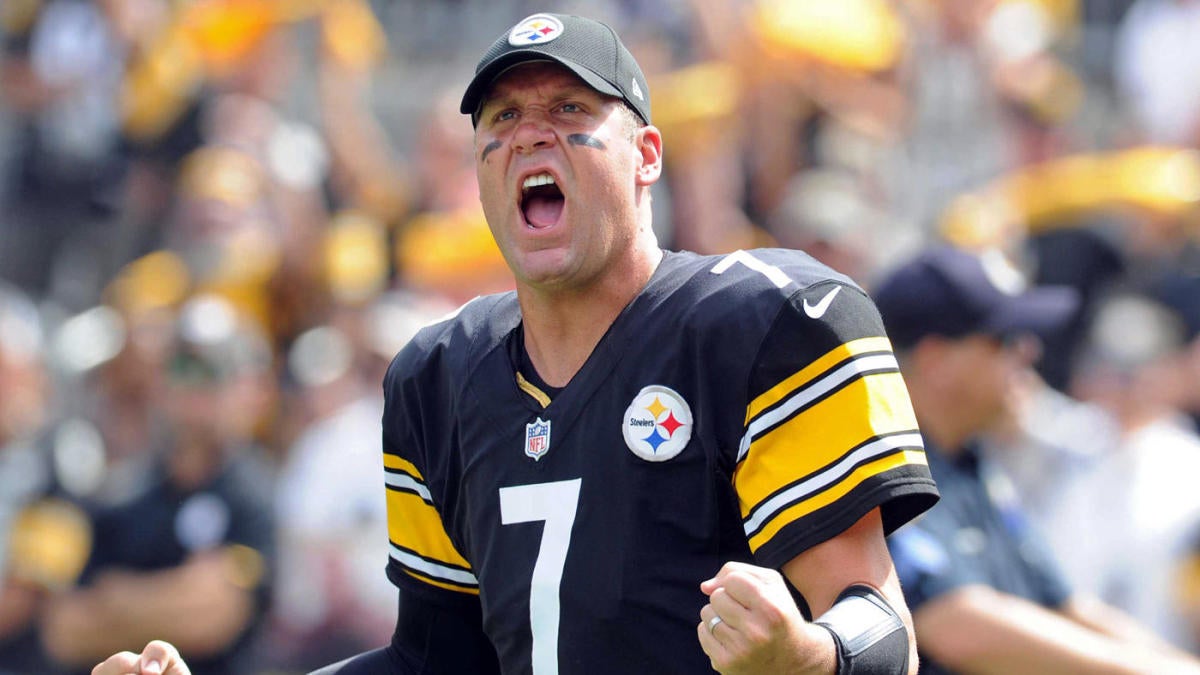 Without even sounding bias, the Pittsburgh Steelers offense has always been a great place to get some fantasy depth, except for last season. James Conner and Juju Smith-Schuster have both proven they can be #1's, but they just flat out need Big Ben in the lineup. I like Ben a lot this season, but you have to be weary of having him as your starter if not simply for injury worry alone. The Steelers receiving core and running back room are both riddled with potential, it just really depends what day of the week it is. Johnson should have a stellar season, James Washington is turning into a boom-or-bust play and I believe both Steelers tight ends will have value in Ebron and McDonald…barring Ben can stay healthy. Draft with a smile but at your own risk.
7. Rookie Running Backs
I'm a sucker for some youth at the running back position, but which backs can you really trust in year one? The easy answer is Clyde Edwards-Helaire, but in your standard redraft league most running backs after him have major questions. D'Andre Swift is an absolute beast and arguably the best back in this draft but might have to wait for legit RB1 chances with Kerryon Johnson still on the roster. I love Jonathan Taylor in Indy, but Marlon Mack is still the guy there so we just don't know enough for me to love Taylor outside of a rookie or keeper draft. Zack Moss has emerged as the "change of pace" back in Buffalo which means he might be worth that last round pick in the draft and I love the possibility for Cam Akers in LA's run heavy system, despite McVay's claims they will use a committee. J.K Dobbins could emerge as the running back put into the best situation when it's all said and done as well depending on how that offense emerges. My super duper love sleeper this year? Eno Benjamin with the Cardinals. That offense will be high powered and fast and although he proved worthy last year, Kenyan Drake still worries me. Don't draft Benjamin, but keep an eye on him.
8. Should you trust the Broncos?
Short answer, yes. I like what I saw from Drew Lock in his starts and if you know much about the college game, he's always had the upside of an NFL starter. This offense is loaded and it just really depends on how comfortable you are grabbing certain guys where they are being draft. Courtland Sutton looks to be cementing himself as a true fantasy asset, Jerry Jeudy is an absolute stud, Noah Fant is a big candidate for breakout player of the year and Albert-O has speed to BURN, not to mention the three (yes, I said three) running backs that the Broncos roster. I get that Royce Freeman hasn't emerged, but Lindsay has declined each year and Melvin Gordon should eat away at the true starter numbers. Just don't be surprised when there is a three running back committee in Denver. Get a piece of this offense.
9. What Handcuffs Should I Grab?
Personally I believe in getting handcuffs for only two reasons. One, you have a stud back in a system who you know the backup will do work is called upon when the starter gets injured. Two, there is a backup at value that you KNOW will get points if the starter gets hurt. Long story short, handcuffs only matter to me if they will be THE GUY in the system if the lead rusher goes down like Latavious Murray. I don't really consider Kareem Hunt a "Handcuff" seeing as he'll see the field, but he is the cheaper option in Cleveland. Alexander Mattison has proven to be the downhill runner that can be a RB1 for the Vikings of (or when) Dalvin Cook gets hurt. I don't like drafting Tony Pollard to be honest, but he is arguably one of the top handcuffs in the league thanks to Zeke's just utter dominance in his position for the Cowboys. Long story short, find an offense that uses one back and try to target their backup late. If nothing, you can use it as trade bait for whoever does have that teams lead back.
10. Does Defense really matter?
It's slightly heartbreaking to me that this question comes up as often as it does. So many leagues are trying to remove defenses for the case that it doesn't take "tRuE SkIlL" to play a defense, to which I argue do YOU watch the waiver wire for the perfect matchup? Didn't think so. In keeper leagues, I normally take my defense about two rounds before the draft completes so I can use the last two picks on fliers who have that deep keeper potential, but to each their own. I've won and lost matchups both because of defenses but the truly destructive defenses can actually win you championships. You don't need to put TOOOOO much thought into drafting your defense, but consider the strength of schedule when you do. Hopefully you draft a set it and forget it defense and don't have to worry, but just always keep your eyes on the waiver wire for juicy matchups.