As the world continues to come together and support the Black Lives Matter movement, there has been yet another shameful act that goes against that. A group of Burnley fans flew a banner above the Ethiad Stadium that read "White Lives Matter" just minutes after players took a knee before the match in solidarity to the movement.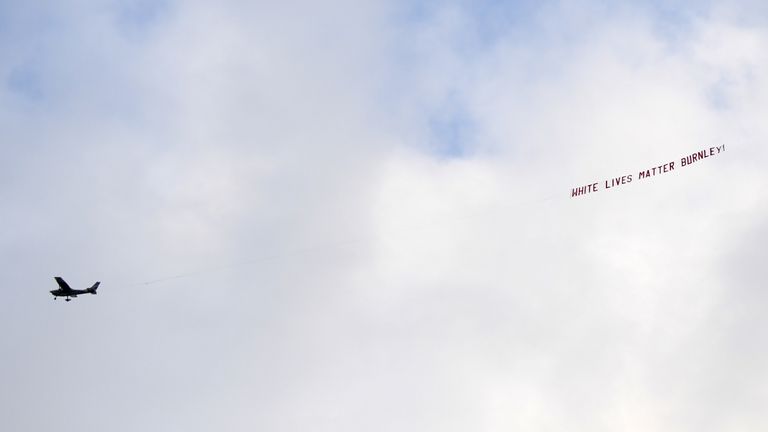 Upon further investigation, Jake Hepple, a Burnley supporter, has claimed responsibility for the stunt and is facing a lifetime ban from all EPL games. Reports have also come out that The Suicide Squad, a group of far right Burnley fans, are thought to have been involved in raising funds for the flight. In response to Hepple's actions, he has also been fired from his job at an engineering firm.
In a post game interview, following Burnley's 5-0 loss to Manchester City, Burnley captain Ben Mee said:
"I'm ashamed and embarrassed that a small number of our fans have decided to fly that around the stadium," Mee told Patrick Davison of Sky Sports."They have completed the point. There's a group of lads in there that is embarrassed to see that, they've missed the point of the whole thing we are trying to achieve and these people need to come into the 21st century and educate themselves. It does not represent what the club is about, what the players are about and what the a majority of the fans are about, that's for sure. It's a small minority of people and I'm really upset that happened."
Mee also stated that there had been rumors of the act being done before kick off, and the club tried to stop it, but was unsuccessful in doing so.