In response to the killing of George Floyd, we have seen first hand that the world has come together to support the Black Lives Matter movement and bring an end to racial injustice. In another show of support and in solidarity with the movement, players will be featured in this first week of fixtures without names on the back of their shirts and will be replaced with the "Black Lives Matter" slogan.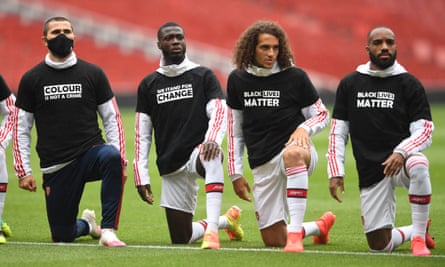 We have already seen many teams post on social media taking a knee in support of the Black Lives Matter movement, and this is another great way that the league will continue to show support. The idea was presented to the EPL by a group of team captains to ensure that jerseys were prepared properly for the first round of games. The kits being worn will also feature a heart shaped badge on the front of them to show support for NHS workers.
The Premier League also approved players taking a knee before the start of games when play resumes on the 17th. Footballers across Europe have started to voice their opinions and are raising awareness for the Black Lives Matter movement. The Premier League standing alongside its players in this movement is a fantastic gesture for an even better cause with ending racial injustice.