It really makes you wonder, was it Jason Garrett's fault? Of course not. Are you kidding me? Even if the dude was the best or worst in your personal record books, you can't convince me that that franchise could win anything with Jones dipping his fingers in every situation. Jerry Jones is a third world dictator continuously running one of the leagues best (hate to admit it, but it's true) teams (on paper) into the ground like he'd be jealous of their success if they won.
Whats crazier to me is this stat – Out of all the longest tenured Head Coaches (up until last night) Garrett was the ONLY ONE OF THEM WITHOUT A SUPER BOWL.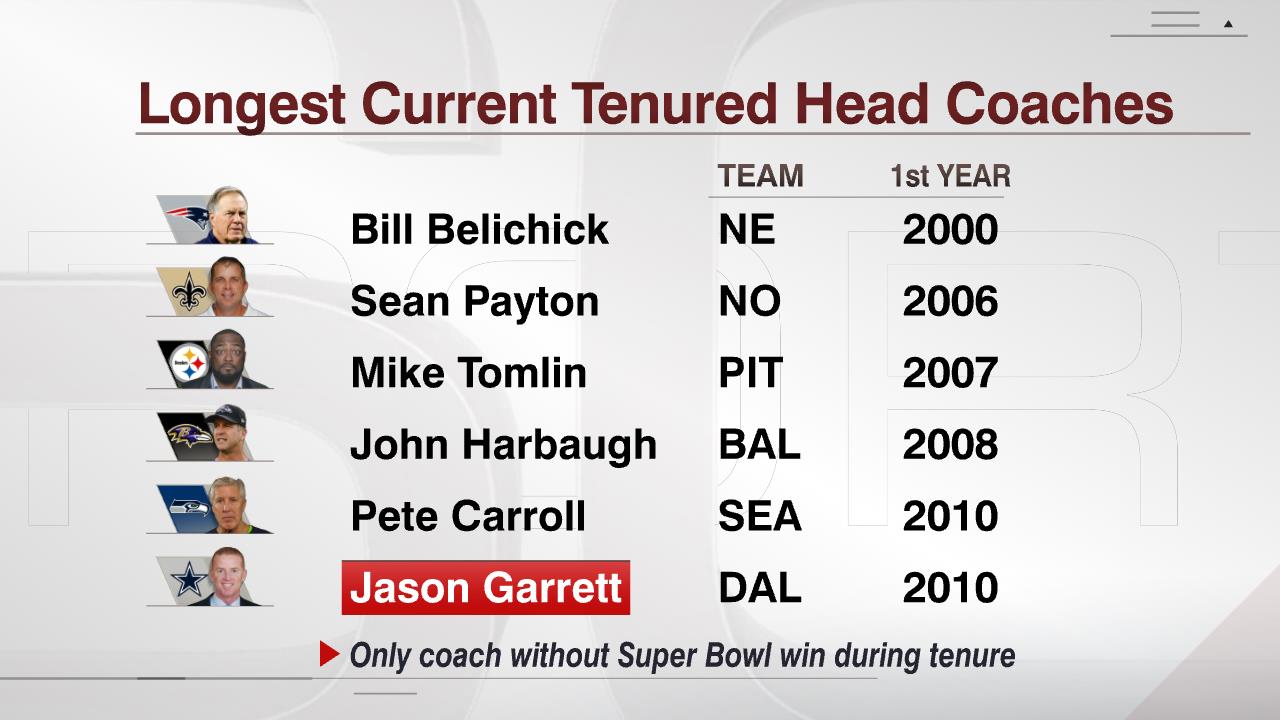 How did he last so long in Dallas? I don't honestly even think this is completely Garrett's fault naturally, but that dude was employed by one of the most prolific sports franchises ever for a literal decade and couldn't produce one Super Bowl?
I know the public persona is that Garrett is just a puppet and Jerry holds the strings, which I strongly believe as well for what it's worth. I like the current Cowboys roster honestly. Dak is a very likable guy, Zeke is still the top RB in the league just based off of consistent production no matter what (even though I'll take CMC any day over him), Amari Cooper has proven to be a WR1 at times and Kellen Moore had that offense clicking at crucial parts of the season.
Honestly? I told Greg this morning I think the job is Matt Rhule's to lose. I called (as did the world, not bragging just stating facts) that Garrett would be fired in my article about who the next coach will be and honestly, all of those names seem like guys who want no part in the Jones saga.