This past weekend was the first EVER Call of Duty League event, taking place in Minneapolis, MN. To say it was a smashing success would honestly be an okay thing to say. IF you can ignore the fact that they didn't feel like announcing it would be exclusively streamed on Youtube……..2 hours before the event started…………….
IF YOU LOOK PAST THAT THOUGH, it was a fantastic event! It truly threw the power rankings through a loop as well. If you refer back to my article which went over the power rankings and previewed the event, you'd see that the power rankings by the players and coaching staff was a pretty universal assumption. These 3 teams are the best, the rest are meh. Let's take a look: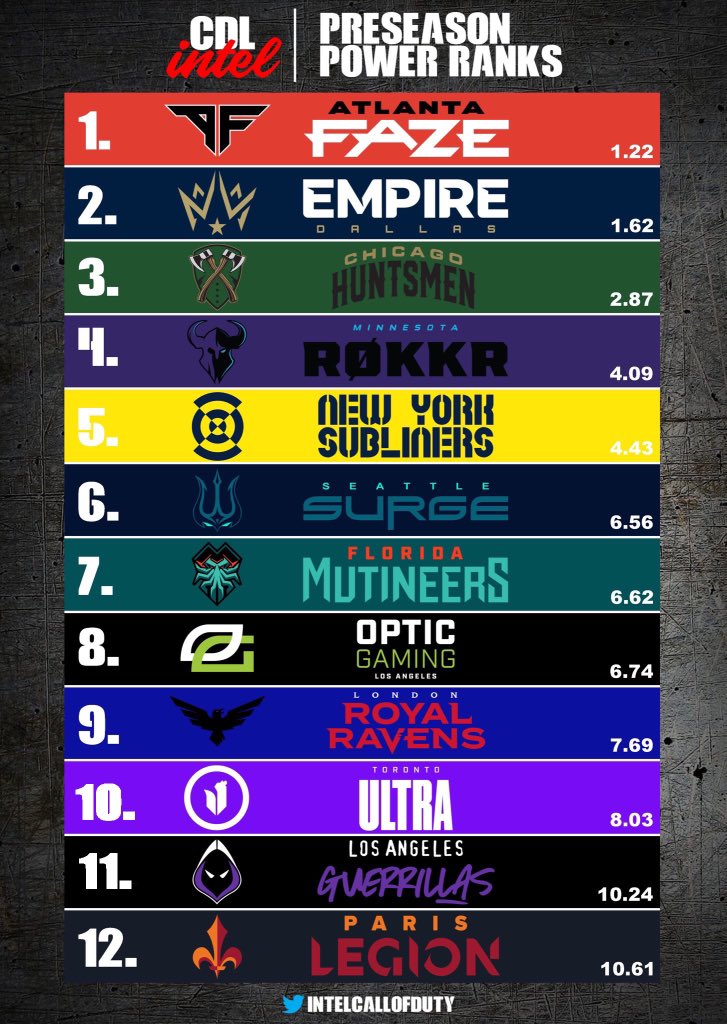 It was safe to assume Paris and LAG were the worst teams in the league (granted there wasn't much info on them but nonetheless), while 4-8 could be toss ups.
Yeah…definitely.
No. Not at all. Let's take a look at the current standings after one event.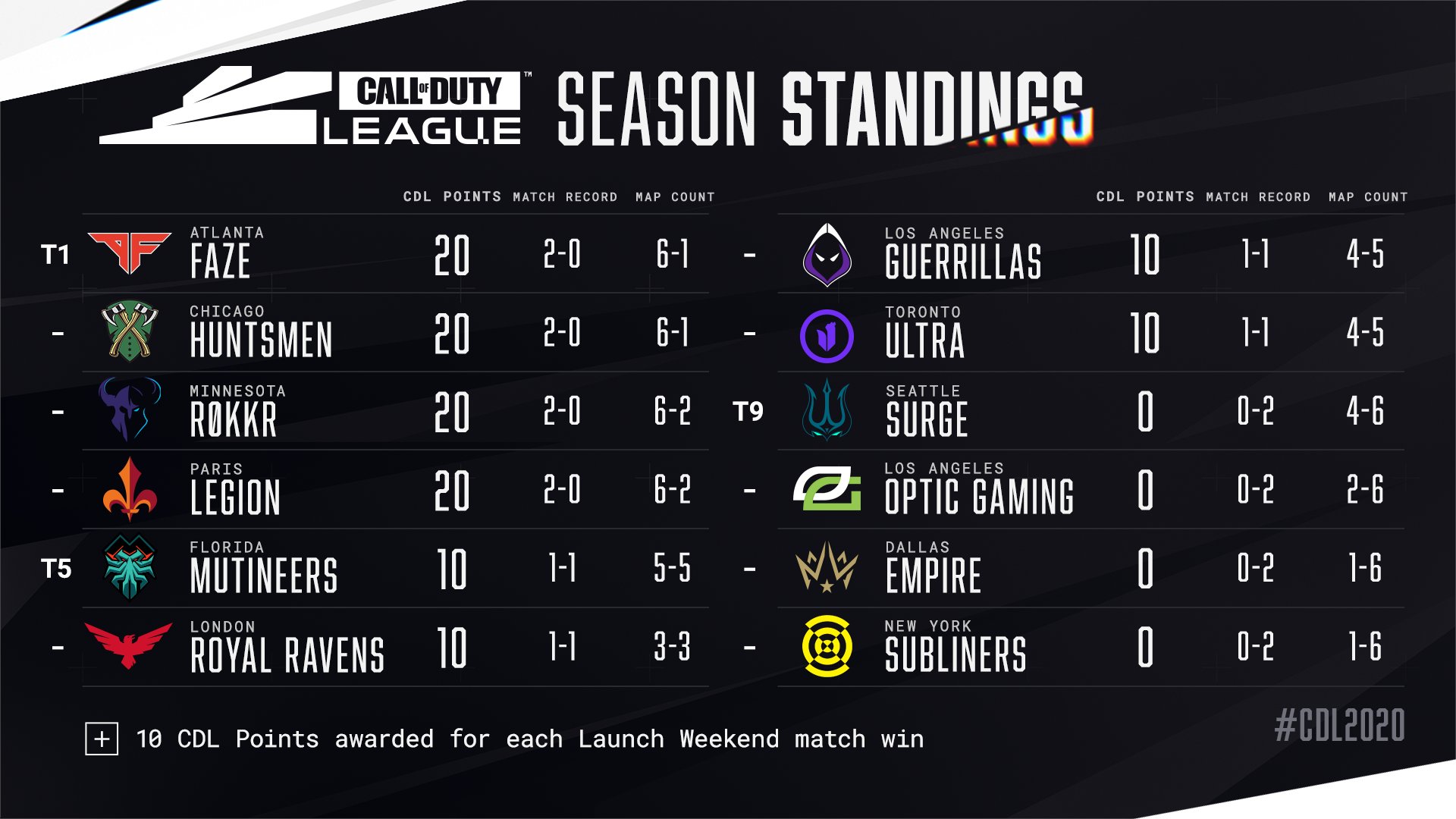 YYYYYYYYYYYYYYYYYYYYYYYYYYYYYYYYIKES.
To be fair, Atlanta and Chicago are still in the top 3, as expected. Minnesota moved up a spot, but WAIT. Who is that tied with those 3? OH SHIT. It's Paris! Yeah, Paris came out of the game absolutely SMOKING the competition. Their series against London Royal Ravens was hilarious, because London after winning their first series 3-0 were all about saying they were a top 3 team. Until they got smoked 3-0 by Paris.
I'm a little surprised by the performance of Seattle, OGLA and New York, but I am SO very happy to see Dallas get clapped. I'll give Dallas the benefit of the doubt, they played Atlanta and Chicago. That being said, they came into the event talking the BIGGEST game, and they got obliterated by both teams. Chicago held them in a trap in Domination that was legendary. It made me so, so, SO happy to see Scump and crew pop Crimsix in the mouth. All I have to say to this is one things: DALLAS EMPIRE ARE ONLINE WARRIORS.
Another big surprise for me was Optic Gaming. I'm chalking it up to needing to find the chemistry, but for a fairly stacked roster, they looked like garbage. They got the HOT 3-0 by Chicago, and looked mediocre in their first series as well. Alas, it's the first event, so they have time to fix their issues and come back strong in the next event.
Speaking of the next event, the CDL is heading to LONDON BABYYYYYYYYYYYYYYY. London is notorious for having the most hype crowd for Call of Duty, and I'm looking forward to watching the event. It will be the first tournament style event, which leads to a more intense competition with more on the line. It's looking like Chicago will be the tournament favorite, with Atlanta not making the trip as only 8 of the 12 teams are going.
Tune in to the Royal Ravens's home series February 8th and 9th!