Honestly, as much as I hate to write this, it's the unfortunate truth. The Penguins are currently a sinking ship.
Why?
Well…take a gander at the lines from practice yesterday.
Holy YIKES. Yeah you're reading that right. Not one, but TWO defensemen running in the 4th line of offense. That's how injured the Pens are right now. In addition to Rust, Malkin and Bjugstad, Patric Hornqvist and Alex Galchenyuk are both injured and considered day-to-day with a lower body injury. That's very, very no bueno for the Penguins.
The only seemingly positive thing to this is that Rust was on the ice prior to the morning skate today going through drills. So that's a good sign, he's on the up and up, but still. He's still technically injured and not in the lineup. Hornqvist IS in the projected lineup, but is still considered a game-time decision.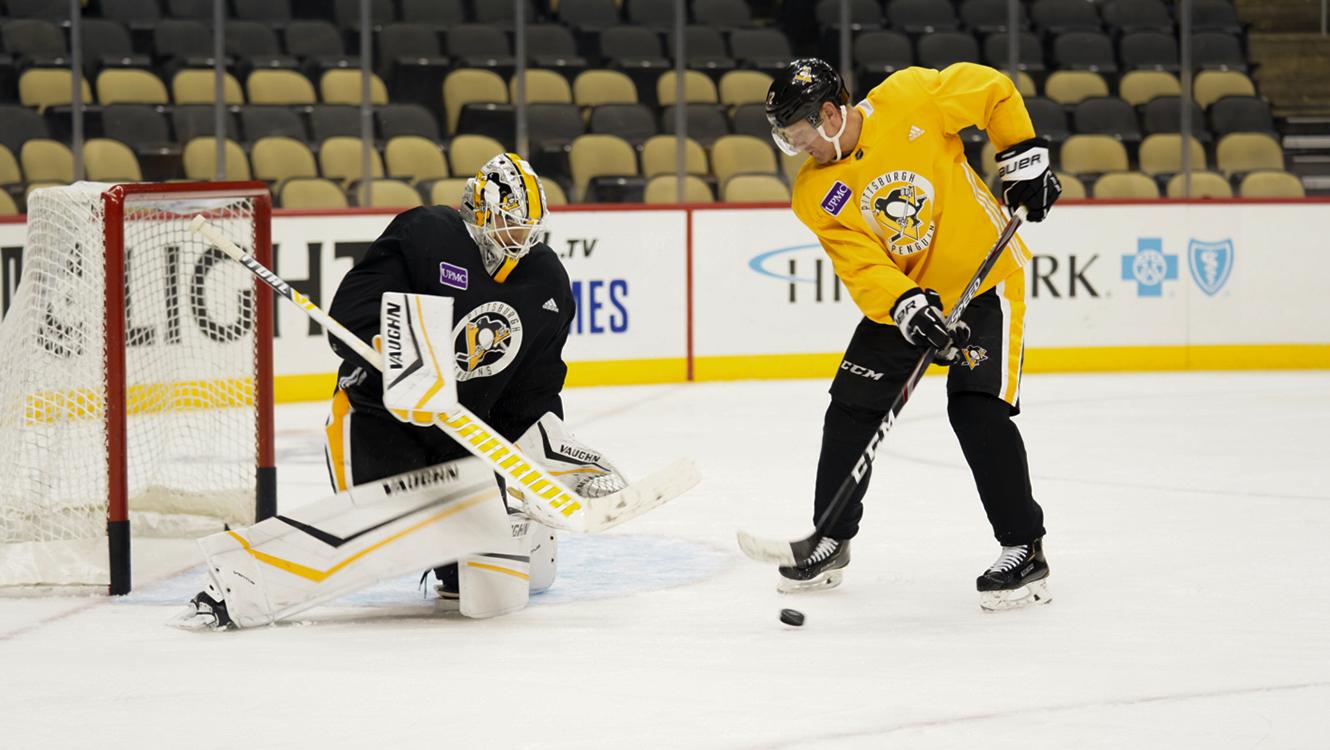 The Pens are up against the currently 3-0-0 Anaheim Ducks, and they are looking pretty dang good right now. They are coming into this game looking to start the season 4-0-0 for the first time in franchise history. Here is their projected lineup:
Boy wouldn't it be nice to see such a short injury list…here is the projected lineup for the Penguins:
Plus side…if you ignore our large injured list that is….we don't have defensemen in the offensive lineup!!!! Hooray! Instead, our team consists of many baby Pens. Alas, we'll have to make do with what we have and attempt to route a hot Anaheim Ducks team. Here's to hoping Murray can control his glove side otherwise it's going to be a loooooooooooong night.
The Pens have been awful victims of circumstance and have been beaten and battered from the get go. We can't expect them to be coming out and winning against teams while they keep getting injured. That's not to say they won't be able to take some games at all though.
We have talented players, even with our injuries. Sure, Malkin, Bjugstad, Rust and Galchenyuk are out, but don't count out Crosby, Guentzel, McCann, Tanger and Schultz. They are all capable of leading this team to victory. If Matt Murray can provide them the goaltending they need, I can see the Penguins coming out on top of the Ducks tonight.
#LGP