Wayne Gretzky. Mario Lemieux. Deke. The holy trinity of hockey greatness. You thought Baseball was my favorite sport? man were you wrong.
I'm a bigger hockey fan than Vo and Johnny Violence combined, and it's pretty obvious. Do either of them have Sid Crosby's 1000th point ticket or booklet? Nope. Just me.
Small talk aside, It's time for some ridiculous takes. I stand by this statement until I don't anymore, but I just have this feeling about the Ducks this year man. My agruement? St. Louis looked bad too.
That's it. That's my reasoning. That, and I have a good feeling the Disney Mighty Ducks jersey's will be back. Would anything look more glorious under Lord Stanley than those nostalgic dreamcreamers? I mean, just look at them.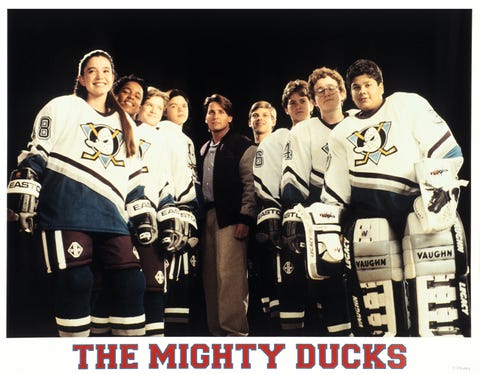 There are the type of uniforms you sell your first born to see live. I might change that stance when I have a kid, but as for right now it stands. I mean shoooo, imagine these puppies at center ice?!?!
Right now, the Ducks are +8000 to win the Stanley Cup so per my blog post here, get your bets in ladies and gents. It's gonna be a hell of a season.
As they say in hockey, let's do that hockey.