Here we are folks, the final bracket stage of the CWL. One last chance for wild loser bracket runs, dominant winners bracket play and hype galore.
The road to bracket play was a wild one, to say the least. Some big names are missing from this bracket, three pro league teams to be exact. Let's go over the big upsets from the tournament. The pool play results are below, and you'll see some upsets in there.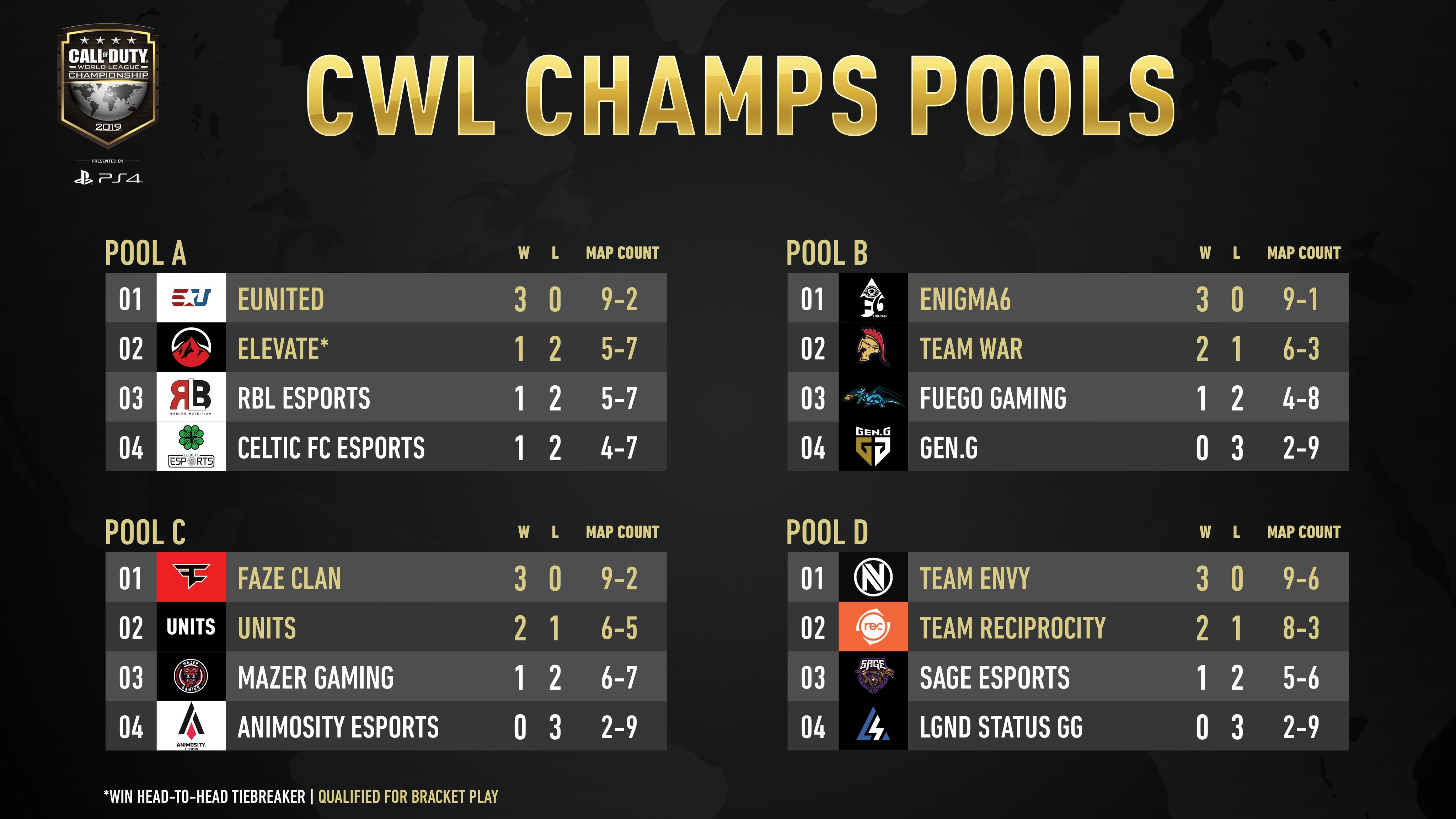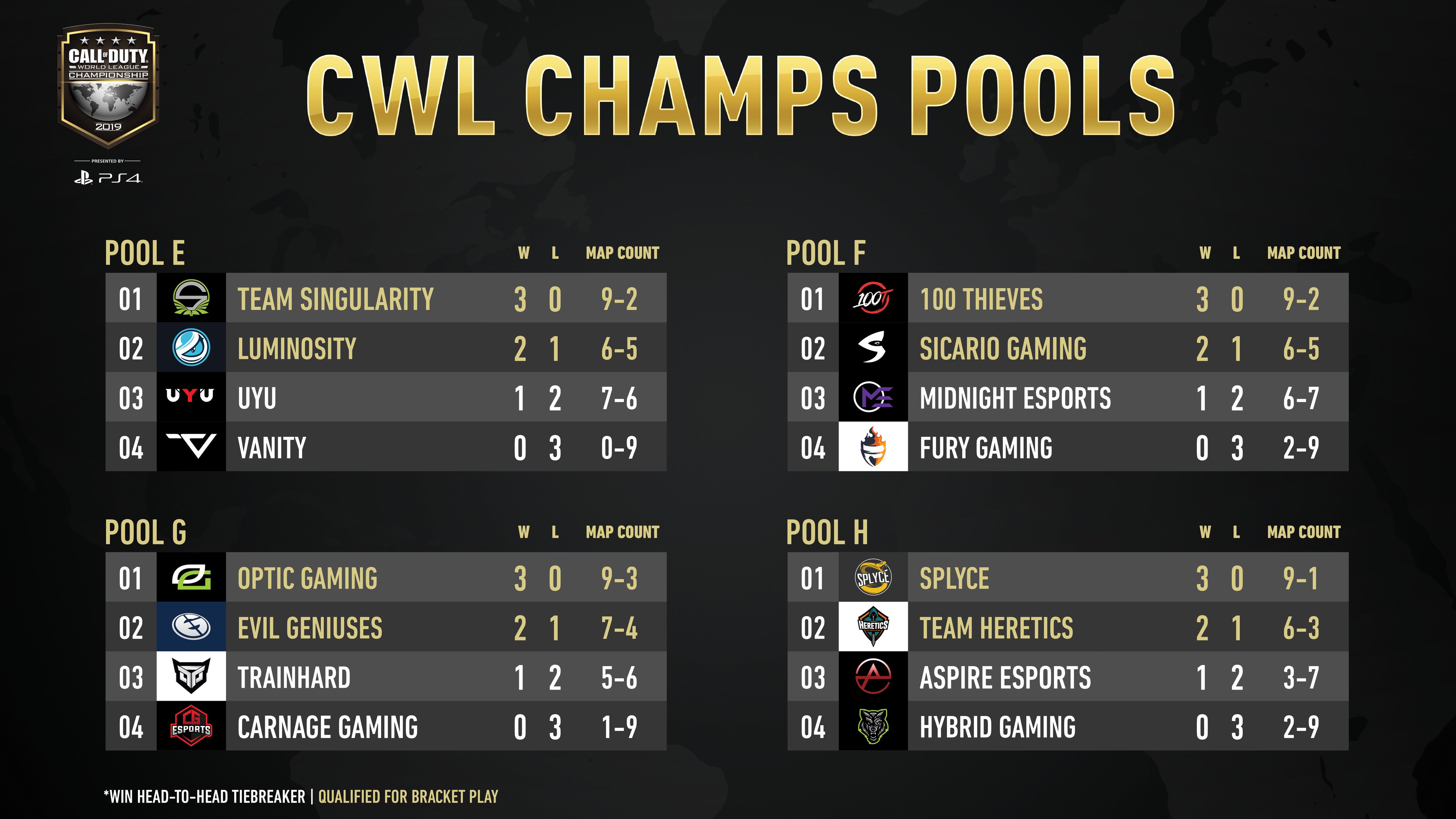 We'll start off with Midnight eSports. They are the reason you see Sicario Gaming in the winners bracket. Having come out fairly hot with a 3-1 series victory over FURY Gaming, Midnight opened day 2 on a sour note, and putting their backs FIRMLY against the wall in a awful situation. They lose 3-2 to Sicario, who had gotten pub stomped by the Thieves on day 1. This placed both Sicario and Midnight at 1-1 in the pools, leading the a crucial series against 100 Thieves. Unfortunately, even though the Thieves were 2-0, they didn't keep their foot off the pedal, and promptly took Midnight to town after being upset in game 1. With that series loss, ME were knocked out of the tournament, leading to the first amateur team to make the bracket stage, Sicario Gaming.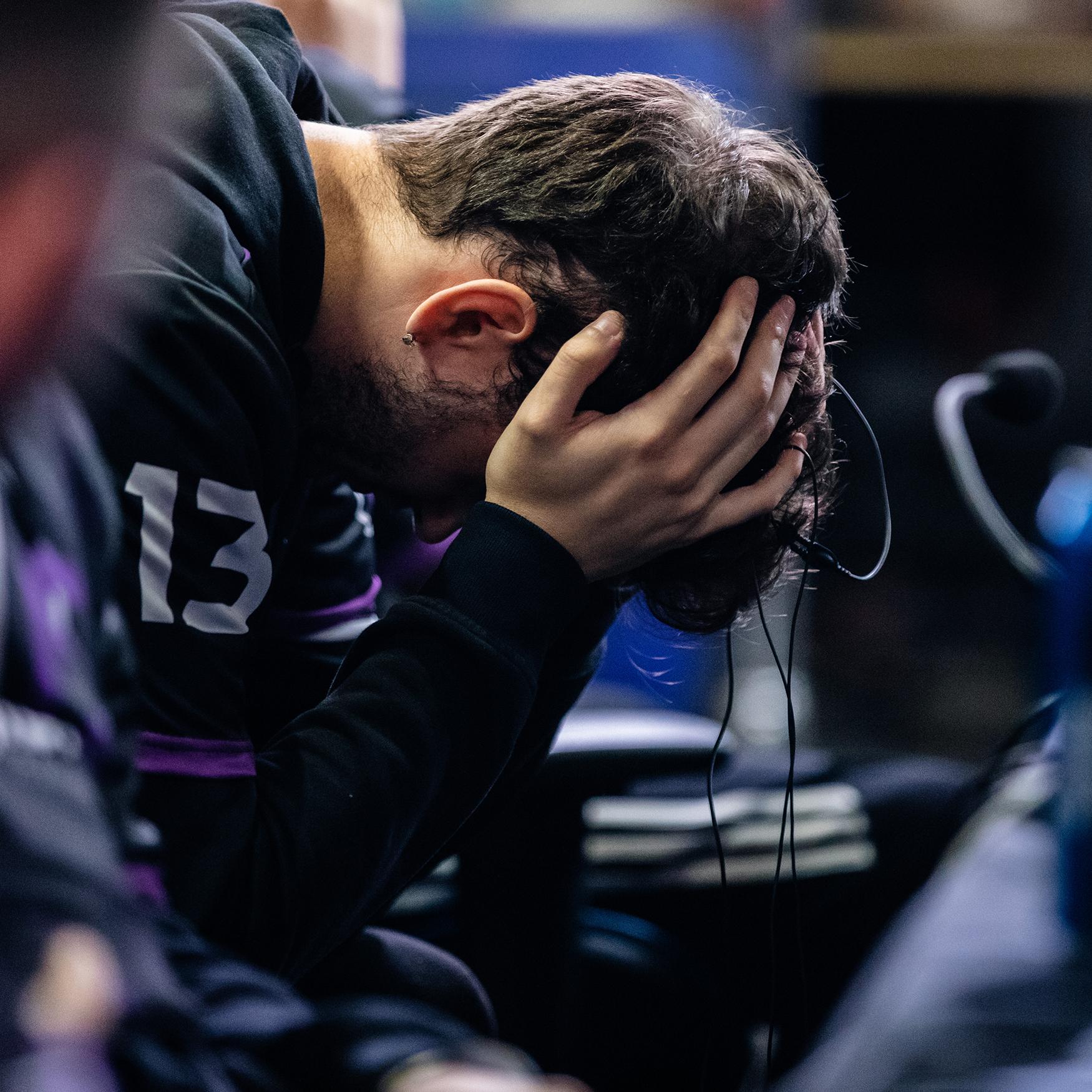 Next, we'll take a gander at the UYU/Luminosity situation. In a big surprise, Luminosity got manhandled by Team Singularity on day 1, 3-0. It was an ugly series to watch, with the amateur squad looking for from amateur like. UYU came out with a quick 3-0 over Vanity, putting themselves at 1-0 in pools and looking in a better spot than LG. Enter day 2, where it become one big mess. LG beats UYU 3-2, in a really questionable fashion. UYU player Methodz, was sort of cheated, being detected by "fog of war" and showing on the minimap, giving Skyz the chance to run the opposite way, where as if that didn't, which it shouldn't, have happened Methodz would have gotten the kill and the series would have went the way of UYU. Unfortunately, that's not how it went, leading to one final series to determine the fate of Luminosity and UYU. Singularity had 3-0'd Vanity, and with Luminosity also 3-0ing Vanity, that led the UYU vs Singularity series to be a huge one. It looked bleak, Singularity hadn't dropped a map and were firing on all cylinders, while UYU had just choked away the series against LG and are playing with their backs against the wall. The series did NOT disappoint. Singularity came out swinging, going up 2-0 in series, only for UYU to fight back and take it to a game 5, placing themselves firmly in position to reverse sweep the dominant team. Fortunately for Luminosity, that didn't happen. Singularity clutched up and took game 5, knocking UYU out and gracing Luminosity with a chance at redemption in the bracket stage.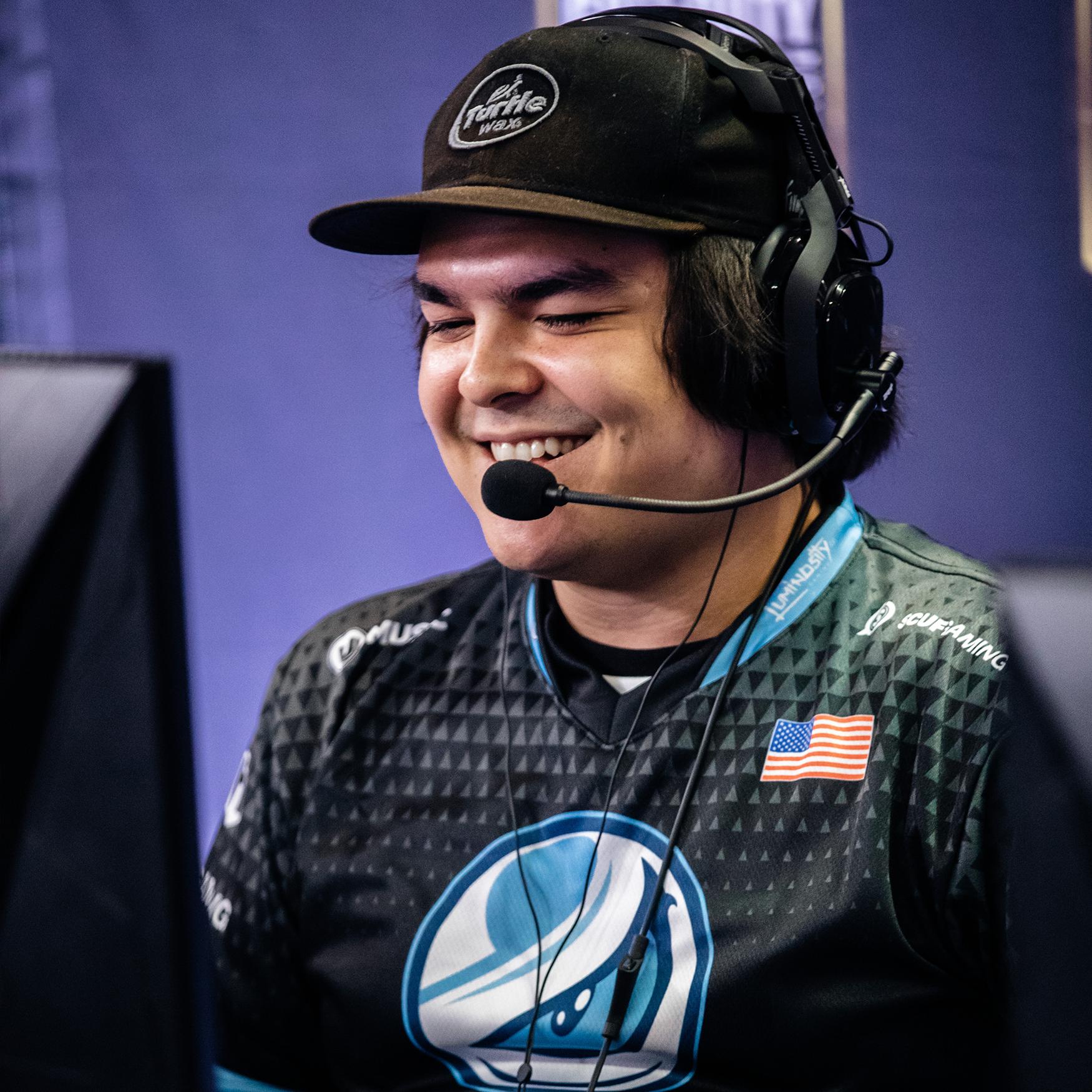 Finally, we'll take a look at the biggest upset of the tournament in my opinion: Gen.G. They got SMACKED, all pool play long. They looked awful, and their record and map count shows it. They were so bad, they literally got knocked out after day 1, going 0-2 and having a 2-6 map count. YIKES. To add salt to the wound, they got smacked by Enigma6, 3-0, to finish the tournament at 0-3, with a 2-9 map count. There is honestly nothing left to say besides holy hell. They were 2nd at the CWL Finals in Miami. SECOND PLACE. Oh how the mighty have fallen, it seems.
So that brings us to bracket play, with the bracket looking like this: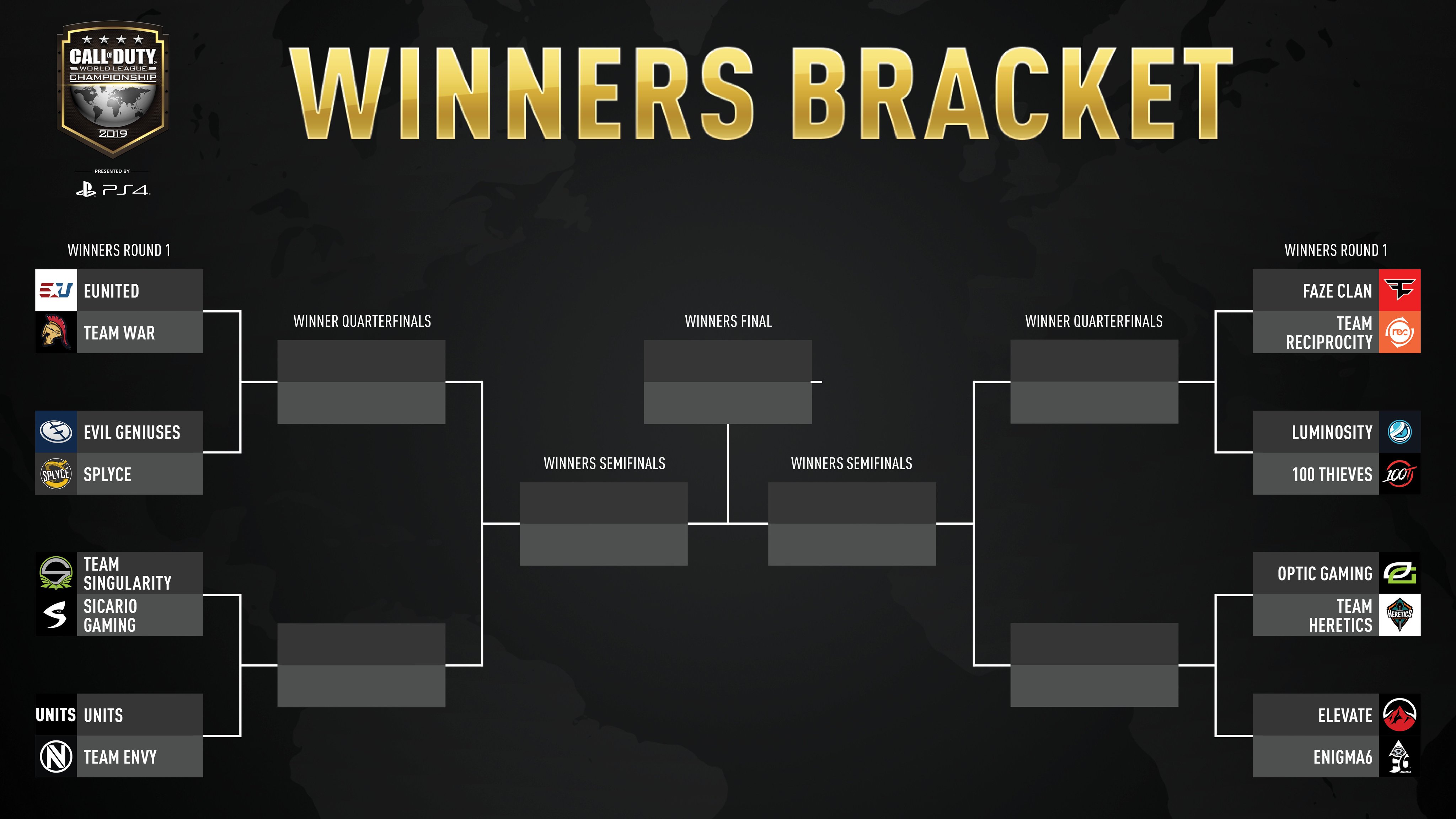 I don't know how you all feel, but YIKES to the right side of the bracket. That's going to be an absolute BLOOD BATH. It's horrifying to see Faze, 100 Thieves and Optic all on the same side, and even crazier to think that if 2 of those teams want to make it to the grand finals, one will have to fight through the losers bracket. I'm sure I can speak for a large majority of people when I say I can't WAIT for 100 Thieves and Optic Gaming to face each other in the winners semis.
That being said, the left side looks like a genuine cake walk for eUnited to make it to the winners finals. I don't see any team really being able to compete with them. My predictions are as follows:
All I can say is………LET'S GO GREEN WALL. #hectorsoptic