For anyone that was holding out for some form of the extravagant adventure we were going to receive in Vegas, I'm sorry to break your heart but that was never happening with the big Rona rolling around. In a world where sports is one of the last things we should be worryied about, a glimmer of hope has reared its beautiful head in the NFL draft still happening.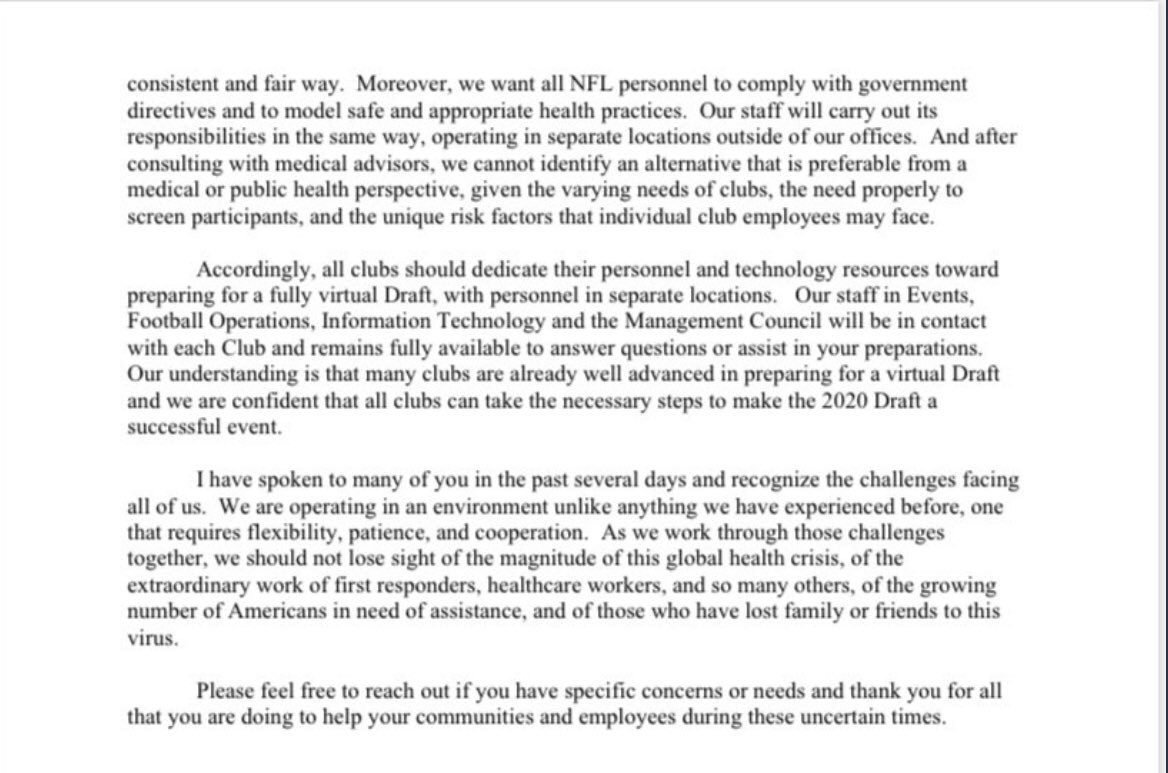 Earlier today Schefty broke the news that the NFL will do a completely virtual draft, requiring teams to conduct their business over internet communications. It's an interesting situation naturally but this draft could go down as one giant asterisk for many of these teams. NFL teams have no way to medical clear players like Tua or Brandon Aiyuk, two top tier players with injury concerns.
The NFL draft is the literal explanation for why teams like the Jaguars get rid of top tier players, and with the inability to communicate and discuss picks in real time there will ABSOLUTELY be errors in this draft. I think we might even just see a team get passed and we should see a lot of teams trade away picks this year for future picks.
I genuinely hope also that this draft is done over Zoom meeting in the off chance the Nelk boys crash it…
In all seriousness though, I feel bad for guys like Joe Burrow in this situation…as bad as I can feel for someone in a pandemic. Burrow was a projected 5th round pick before the season, propelling himself to the number one pick with the greatest college football season ever. The inability for this guy to walk across that stage and be the number one pick is sad, but in light of everything happening there are much worse things going on.
TFTB will have live content for the draft because well…I want us to. Another reason to get excited about this years draft? It's basically going to be run like a fantasy football draft. I can't wait to see how tv entities share out this content because as opposed to other years where it's all about the analysts, this could really bring out the graphics department for CBS and ESPN. BRING ON THE GRAPHICS.