The road to Wrestlemania starts with the Royal Rumble. The rumble has some weird vibes this year because I believe it's anyone's to win. With the men, you have Lesnar entering first in an attempt to go the distance. I'm extremely curious who enters in at 2 to face off against the Beast Incarnate. I'll have more details regarding the men's Rumble match on Saturday. I don't want to show all of cards because we are in Houston after all. As for now, we're going to focus on the women's rumble match. Asuka won the first rumble match ever and Becky Lynch won it last year. I'm not sure who has the momentum this year heading into the match. In this field of 30, I have narrowed it down to my 5 favorites to win.
5. Charlotte
Charlotte Flair has done nothing but dominate ever since she stepped into the squared circle for WWE. Her accomplishments are endless as she's done just about everything there is for WWE…except win the Rumble. That alone makes the Queen an instant favorite.
4. Nia Jax
The Irresistible Force has been missing in action for quite some time that I forget she's even on the roster. Rumor has it that she's set to return to the ring on Sunday in Houston. Her winning and going to face Becky Lynch for the title would be a good story considering the legend of Becky Lynch was catapulted because of a Nia Jax punch to the nose.
3. Ronda Rousey
She hasn't been on TV since Wrestlemania 35 due to her wanting to apparently start a family. She has not yet done that so the Rumble would be the perfect spot for her to make her triumphant return to the ring. I'm sure there is unfinished business between the Baddest Woman on the Planet, and Becky Lynch.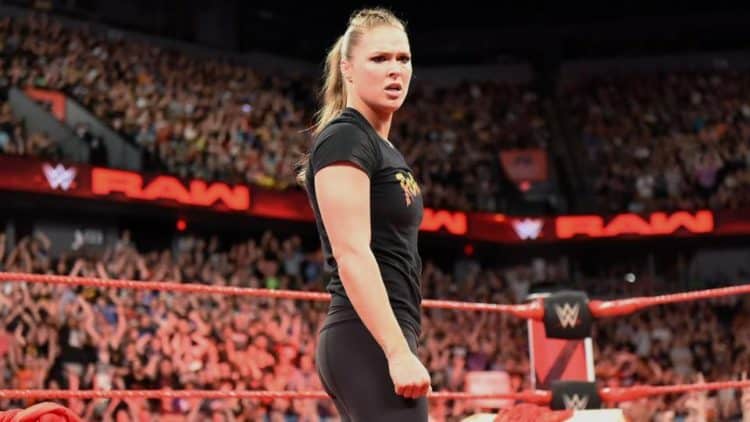 2. Shayna Baszler
Known as the Queen of Spades, the 2 time NXT women's champion has to be a heavy favorite to win the rumble this year. Her storyline with Becky Lynch was gold leading up to Survivor Series. Everyone seems to have a bone to pick with Becky and that goes double for Baszler. Her call-up to the main roster is due now that Rhea Ripley is solidified as the new NXT women's champ with a ton of contenders lining up to take her gold.
Sasha Banks
If you've been watching the dynamic between her and Bayley, you'd think I'm crazy. The Boss challenging Bayley for the Smackdown women's championship I actually think is inevitable. Sasha has taken so many bumps for Bayley to help her title reign especially with the Bayley/Lacey Evans feud. Sasha Banks turning face and squaring off against Bayley for the title at Wrestlemania would be an incredible storyline. They've been friends for years and have been as thick as thieves throughout the past year. Sasha hasn't been in the spotlight like Bayley has though playing 2nd fiddle. I couldn't think of brighter lights to shine than Wrestlemania…and winning the rumble the best way to get there.