Beyond the Arc
by Ben Fiore
Forget Christmas, THIS is the most wonderful time of the year! Bracket season is upon us baby! We just had selection Sunday, and man do we have a packed bracket this year. 68 teams ready to battle for the crown of college basketball. If that isn't equal opportunity, then I don't know what is. Now I'm not going to cover all 34 games, but I did come up with a small guide of what you need to be on the lookout for as the madness ensues…
My Top 3 Sleeper Teams:
#1: Seton Hall
Seton Hall is a #10 seed in the Midwest Region this year. They face #7 seed Wofford in the first round, but the Pirates are a VERY scrappy team. I believe they have the capability to knock off a historically unpredictable tourney team in Kentucky the following round. I see them potentially making a Sweet Sixteen, maybe even Elite 8 run.
#2: Oregon
Oregon is a #12 seed this year in the South Region, facing Wisconsin first. Oregon is probably the most underrated team in the tourney and can cause some very serious damage. I don't have much confidence in Kansas State either who would cross paths with the Ducks. Oregon is hot right now and with their precision shooting, they can cause some damage.
#3: Murray State
With a talent like JA Morant, it's hard to immediately count them out. This kid to me is a top 3 player in the NCAA, that plays for an underwhelming school. Murray State is also a #12 seed but in the West Region, facing a shaky Marquette initially. Florida State would most likely be next for them, but with Morant leading the way, I can see them making a run.
Most Overrated #1 Seed:
Virginia takes this spot for me. I just can't trust those Cavalier bastards after losing to last ranked #16 seeded UMBC last year. Historically they have never been a great tourney team, but realistically I don't think they could beat any of the other 3 #1 seeds when it counts. Duke, Gonzaga, and North Carolina are all simply more dominant and all have much better tournament history than VA. Sorry boys, if you don't like it then prove me wrong.
Most Competitive 1st Round Matchup:
I believe that the West Region's #8 and #9 seed of Syracuse vs Baylor will be the most competitive matchup of the first round. I know it's almost too logical because they are seeded side by side but I genuinely think both of their pace based playstyles will conflict beautifully for a great head to head game. Either one of those teams could make a break for it, and they both are hungry to rise as a late seed.
My Final Four Prediction: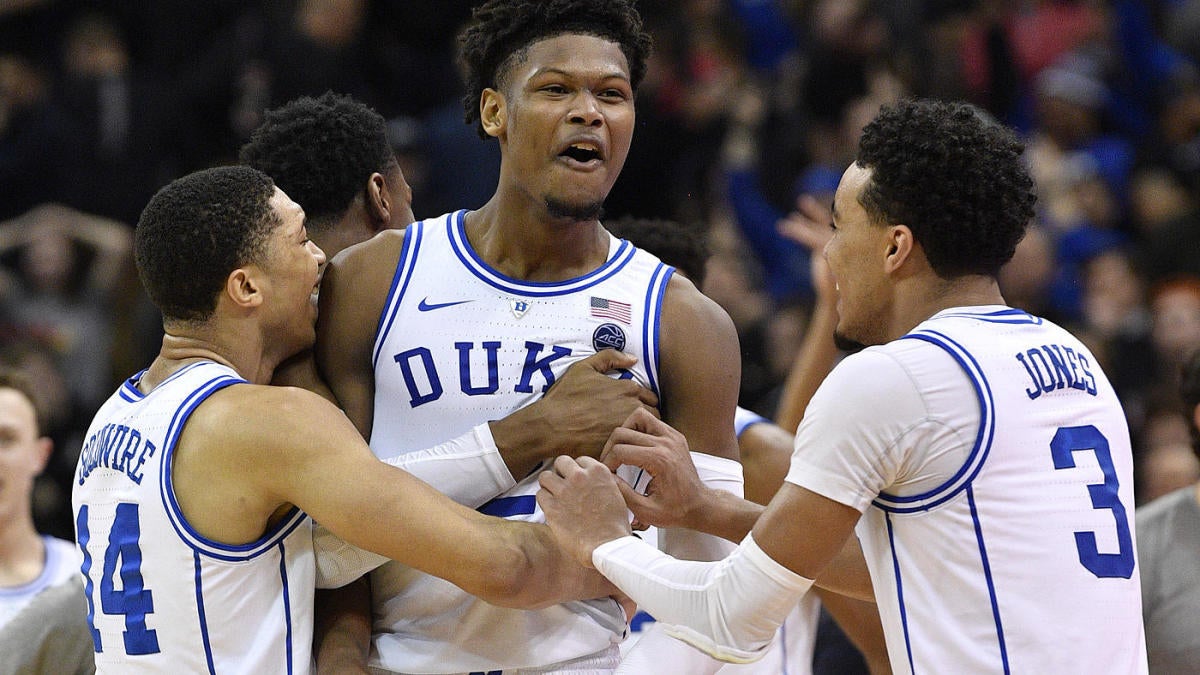 I know that this is the most unpredictable tournament in sports, but I have to go with my gut. I am picking #1 of the East Region Duke, #1 of the West Region Gonzaga, #2 of the South Region Tennessee, and the #1 of the Midwest Region North Carolina as my Final Four. All of these teams most likely won't be the last remaining, but based off the regular season and potential matchups throughout the tourney, this is who I got, with UNC and Duke facing off for the 4th time this year in the Championship. With a healthy Zion, accompanied by Barret, Reddish, Jones and others, Duke will be your 2019 NCAA Champions.
I know this is a lot to soak in, but damn it's worth it. There isn't a single boring game in the tourney because it's win or go home for all 68 teams. For some teams like a #15 seed of the East Region, Bradley, it's a once in a lifetime experience and opportunity. It's a magical time and worth watching whether you're traditionally a hoops fan or not. More articles throughout the tourney on the way. Let's GOOOOOOOO!!!!!!!